It's never too late to learn!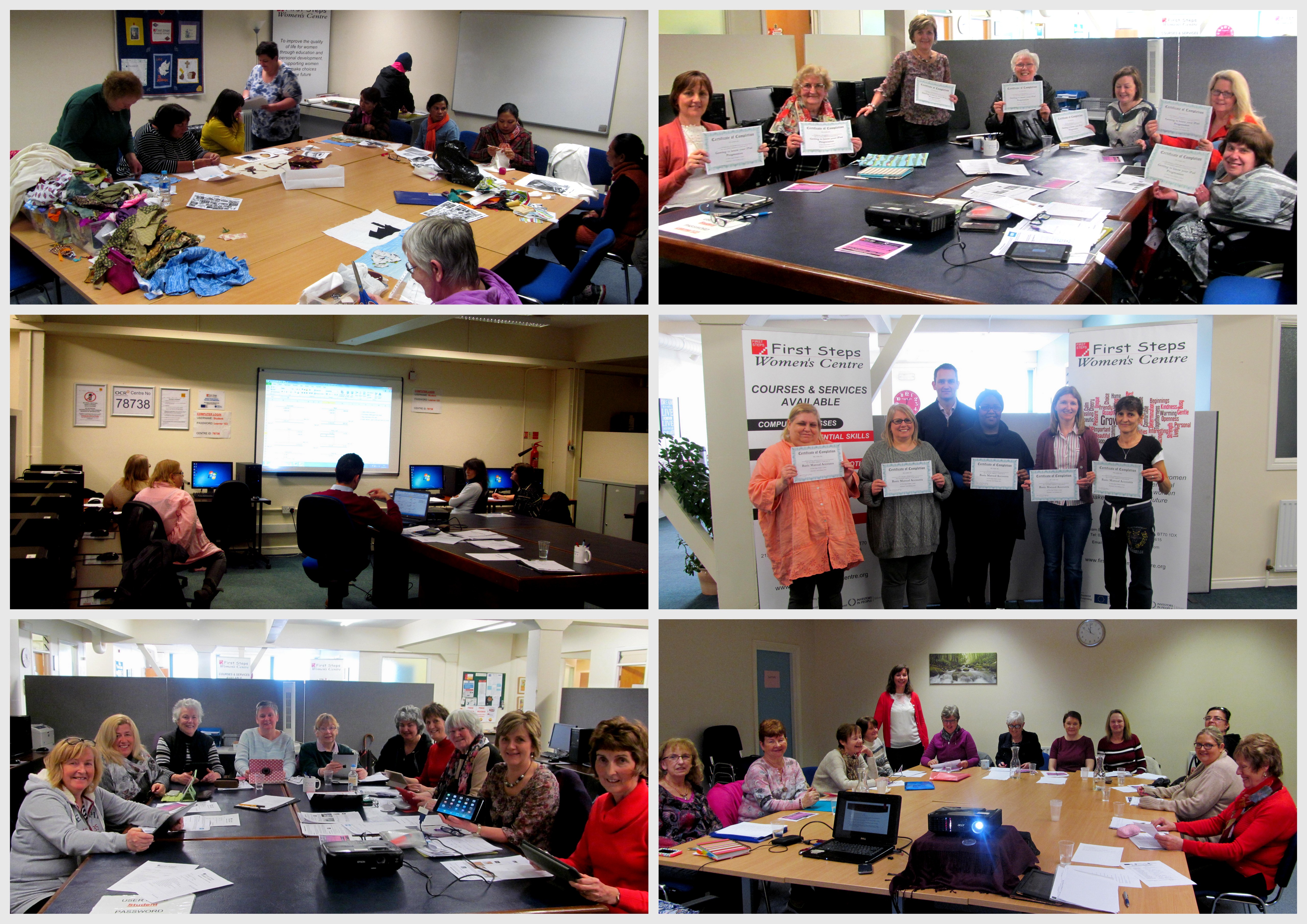 Do you want to do a course but don't want to go back to school?
Do you want to do a course but you can't afford the fees?  Well why not call into First Steps Women's Centre and see what courses are available!
Our new September 2017 courses will include:
Getting the most from your Smartphone
I am sure lots of you Mummy's and Granny's are given smartphones for presents and you are unsure of how they work.  Don't worry help is on hand as this course will introduce you gently into the wonderful smartphone world!
Introduction to Computers
Even in today's hi-tech world, there are still some of you ladies who are afraid or have no knowledge of how computers work or what they can do. Well this course is for you! Come along and be introduced to the wonderful world of technology - don't get left behind!
Getting the most from your iPad/Tablet
Learn how to get the most from your new technology including setting up email, downloading the current apps and watching all the up to date movies!
Wellbeing Programmes
Do you feel you need to get out of the house, meet new friends and do some exercise?  Well we are running a number of new Wellbeing Programmes including:
Creative Writing, Pilates or Zumba, Cook It, Walking Club and Dancing Your Way To Health & Happiness!
For further information on our Wellbeing Programmes  contact Amanda on (028) 8772 7648
Essential Skills
We are continuing to help women with their Literacy & Numeracy in our Improve your English and Maths Classes.
Life Skills
Finding it impossible to keep a grip on the purse strings??  Why not pick up some useful tips on our Personal Money Management Course - you will be amazed at the simple things that can help save you money! 
Counselling Service
We have been able to retain our One-to-one guidance interviews with an EGSA counsellor. 
Please contact Michael to make an appointment (028)877 27648.
CCEA Assessment - Literacy Entry Level 3
"Samples provided from your Centre demonstrate that they have been assessed and marked correctly.  Futhermore, there is clear evidence of internal moderation taking place which has created an opportunity for constructive feedback to both the tutors and learners.  Equally, taped evidence has been provided for the speaking & listening element, which together with the internal moderation documentation demonstrates good practice.
Overall, standards have been clearly met and your Centre is to be commended."
For further information on all our courses, click here