Details

Created: Thursday, 05 October 2017 11:08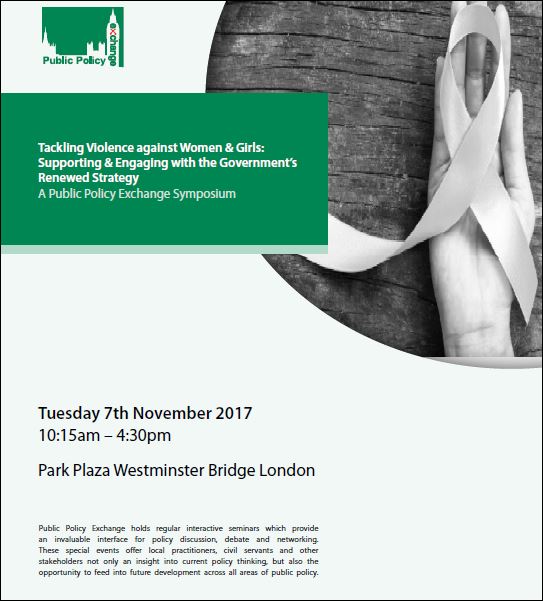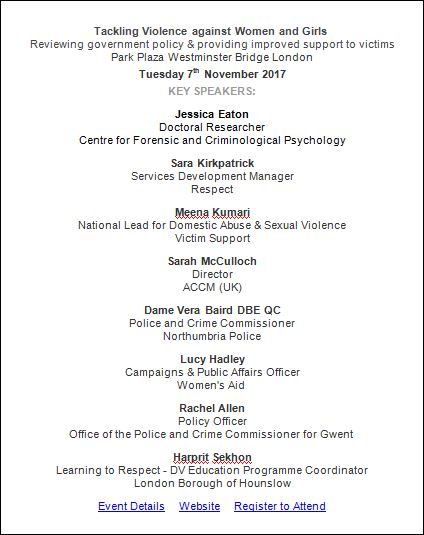 According to the domestic violence charity Refuge, upwards of 450,000 women and girls experience sexual violence in the UK each year and approximately 1.4 million fall victim to domestic violence. Domestic violence, sexual abuse, child abuse, FGM, stalking, trafficking and other VAWG umbrella crimes, moreover cost the UK economy and public services roughly £40 billion annually.
In response, successive UK Government's have been proactive in formulating a comprehensive strategy to end VAWG, focussing upon; prevention, provision of services, working in partnership, better justice outcomes and risk reduction. In March 2016 the 'Ending violence against women and girls strategy: 2016-2020', was published, aiming to transform the delivery of VAWG services, improve prevention and early intervention, and ensure VAWG is recognised as 'everyone's business. Tackling VAWG has remained a clear priority for all major political parties, with both Labour and the Conservatives outlining a number of commitments during the 2017 General Election. These included additional funding, new victim support structures, and the proposed introduction of an independent Commissioner to represent abuse survivors and scrutinise policy and spending.