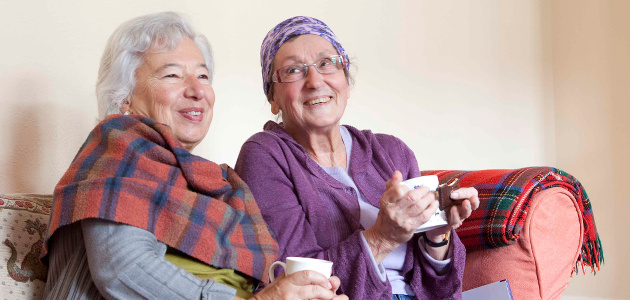 Remaining warm both inside and outside your home and eating well can help reduce your risk of serious health problems.
As you get older it takes longer to warm up which can be bad for your health. The cold thickens blood and increases blood pressure, and breathing in cold air can increase the risk of chest infections.
Keeping your home warm & safe
As energy bills rise, do you feel nervous about turning up the thermostat at home? Here are some top tips to get a handle on the heating this winter.
The ideal temperature is 64°F (18°C) for your bedroom and 70°F (21°C) for your living room. Check your thermostat or use a room thermometer to monitor temperature, and keep your bedroom window shut on a winter's night.
Keep windows and internal doors closed when it's cold – this will keep heat inside, where you most need it.
Draw your curtains, as soon as it gets dark to stop the heat escaping and the draughts coming in. Fit thermal linings to your curtains if you can - this will also help to keep the heat in.