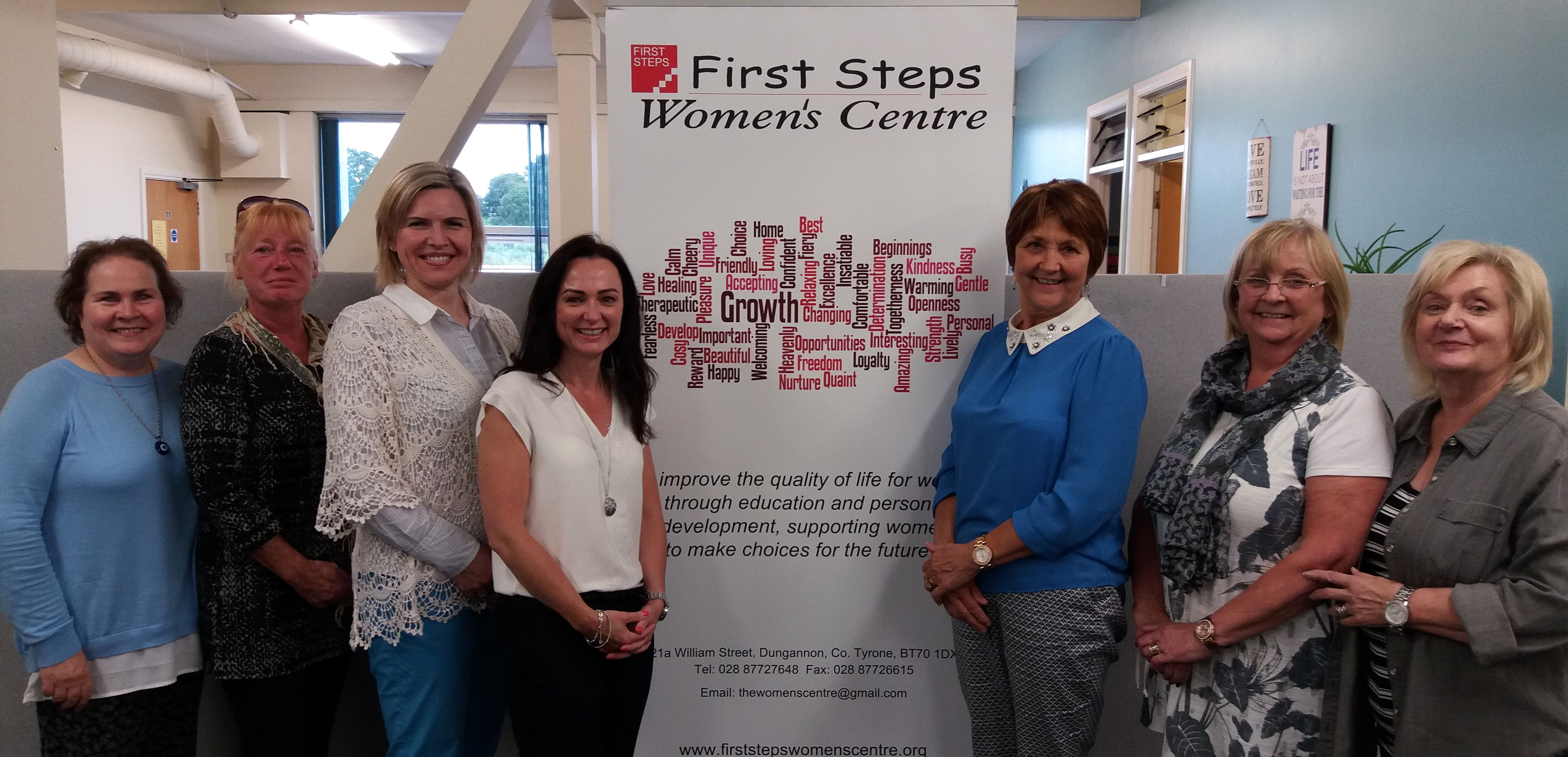 At present FSWC is managed through a Board of Directors that meets 8-10 times per year. The Board are the legal guardians and custodians of FSWC and can be made up of professional people who have a genuine interest in the welfare of the Centre.
Board of Directors:
Majella Murphy
Chairperson

Mary O'Neill
Vice Chairperson

Eileen Fitzgerald
Treasurer

Katalin Hajdu
Secretary

 
 
 
 

 Committee Member
Jean McGuinness

 Committee Member
Helen O'Donnell

 

 
Chairperson - Majella is employed by NIRWIN (Northern Ireland Rural Women's Network) and is based in Dungannon. Majella has been a Board member since 2006.
Vice Chairperson - Mary is the former Manager of Dungannon & Community District Transport
Treasurer - Eileen works as Financial Controller in Dungannon Enterprise Centre.
Secretary - Katalin is Hungarian and came to FSWC to do an English for Speakers of Other Languages (ESOL) course.  She also completed a number of computer courses and now works full time.
Committee Members/Directors
Jean McGuinness - Jean has recently retired having previously been a Programme Director and Lecturer in Nursing at Queen's University Belfast.  Jean holds the following professional and educational qualifications:
Sc. degree in Communication Studies – Queen's University Belfast
BA Hons in Irish Language and Literature – University of Ulster Belfast
BA Hons in Professional Development – University of Ulster Belfast
Jean is actively involved in a number of community and voluntary groups in the locality.
Helen O'Donnell  is very committed and dependable and has worked in a voluntary capacity for over thirty five years.  During this time she has gained a wealth of knowledge and expertise.  Helen is presently  Vice Chair of Mid Ulster Citizens Advice and past Chair of COSTA.  Helen is also involved in her local community.