Education Courses - First Steps Womens Centre
Health / Wellbeing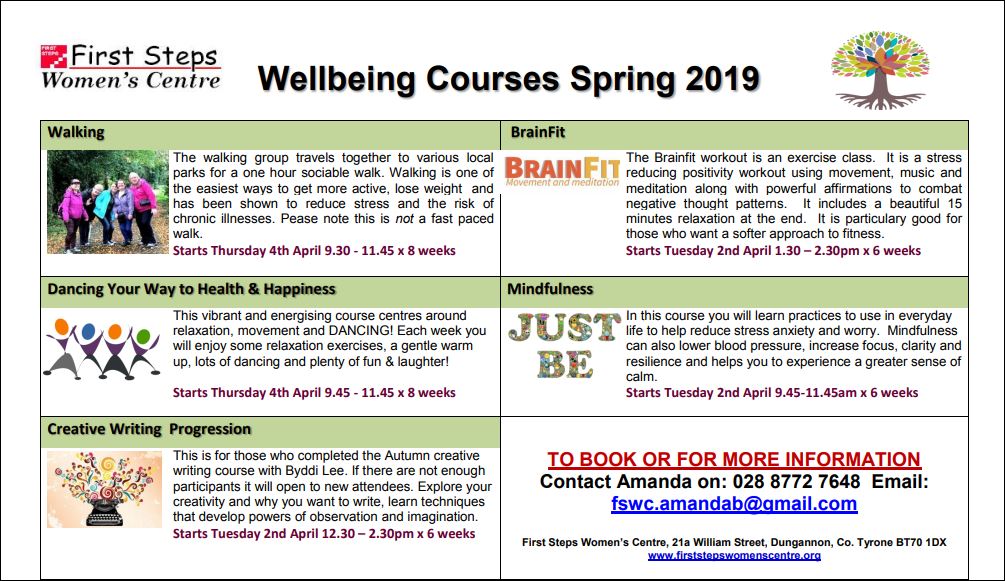 Some fabulous NEW Wellbeing courses available ladies! Book now as if you snooze - you loose!
Ladies if you are having difficulty in deciding whether or not to sign up for one of our fabulous courses, look no further!
Take a look at some of the lovely comments made by our lovely ladies who attended these classes!