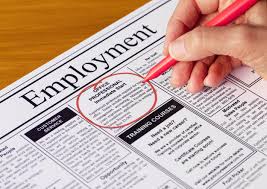 The course will use a variety of IT tools and applications, including MS Office, Internet searching; social media, etc., to get advice on the various stages of job hunting from best methods of writing an effective CV and covering letter; research on how to improve interview techniques; finding advertised job vacancies etc.
Finding advertised jobs
• Where to find job adverts:
Internet
Newspapers
Recruitment agencies
Job centres
National Careers Service
Networking to find a job
• How to Network using the computer
Make lists of people you know, their jobs/positions and who they know
Make lists of your networks – family, friends, acquaintances, referees.
Write an effective CV and Covering letter
Find out what to include on CV – what to leave in and leave out.
Research sample personal profiles (like an advert which summarises your skills and qualities, work backgrounds and achievements, etc).
Using CV Templates
Help and advice on creating a professional and easy to read CV
Help and advice on creating a good covering letter in support of your CV.
Interview Advice
Research the most common type of interview
Get help in preparing in for interview
Research and make lists of common interview questions
7 weeks
If you are interested in this course please contact This email address is being protected from spambots. You need JavaScript enabled to view it. or Tel: (028) 87727648