Other Interests
Two sewing classes will take place in 2019.
These will focus on Quilting where you will learn the skills and techniques to make a small sized quilt using hand sewing and machine techniques.
Both courses have a small additional fee to contribute towards materials.
First Quilting course commences Monday 7th January 2019 - 12.30pm 1 2.30pm
Second Quilting course commences Monday 25th February 2019 - 12.30pm - 2.30pm
Both Courses 6 Weeks
First Aid is the help given to an injured person before medical treatment can be obtained. The aims of any first aid are:
To preserve life,
To prevent deterioration of injury or illness,
To promote healing,
To provide comfort to the ill or injured.
Mental Health First Aid (MHFA) is the help provided to a person who is developing a mental health problem or who is in a mental health crisis.
The first aid is given until appropriate professional treatment is received or until the crisis resolves.
The aims of MHFA are:
To preserve life where a person may be a danger to themselves or others,
To provide help to prevent the metal health problem becoming more serious,
To promote the recovery of good mental health,
To provide comfort to a person experiencing a mental health problem.
MHFA does not teach people to be therapists. Rather, it teaches participants how to recognise the symptoms of mental health problems, how to provide initial help and how to go about guiding a person towards appropriate professional help.
This course is offered in January 2019 - dates to be confirmed.
Please note: This is a full day course. You will need to bring a packed lunch.
Course cost: £5.00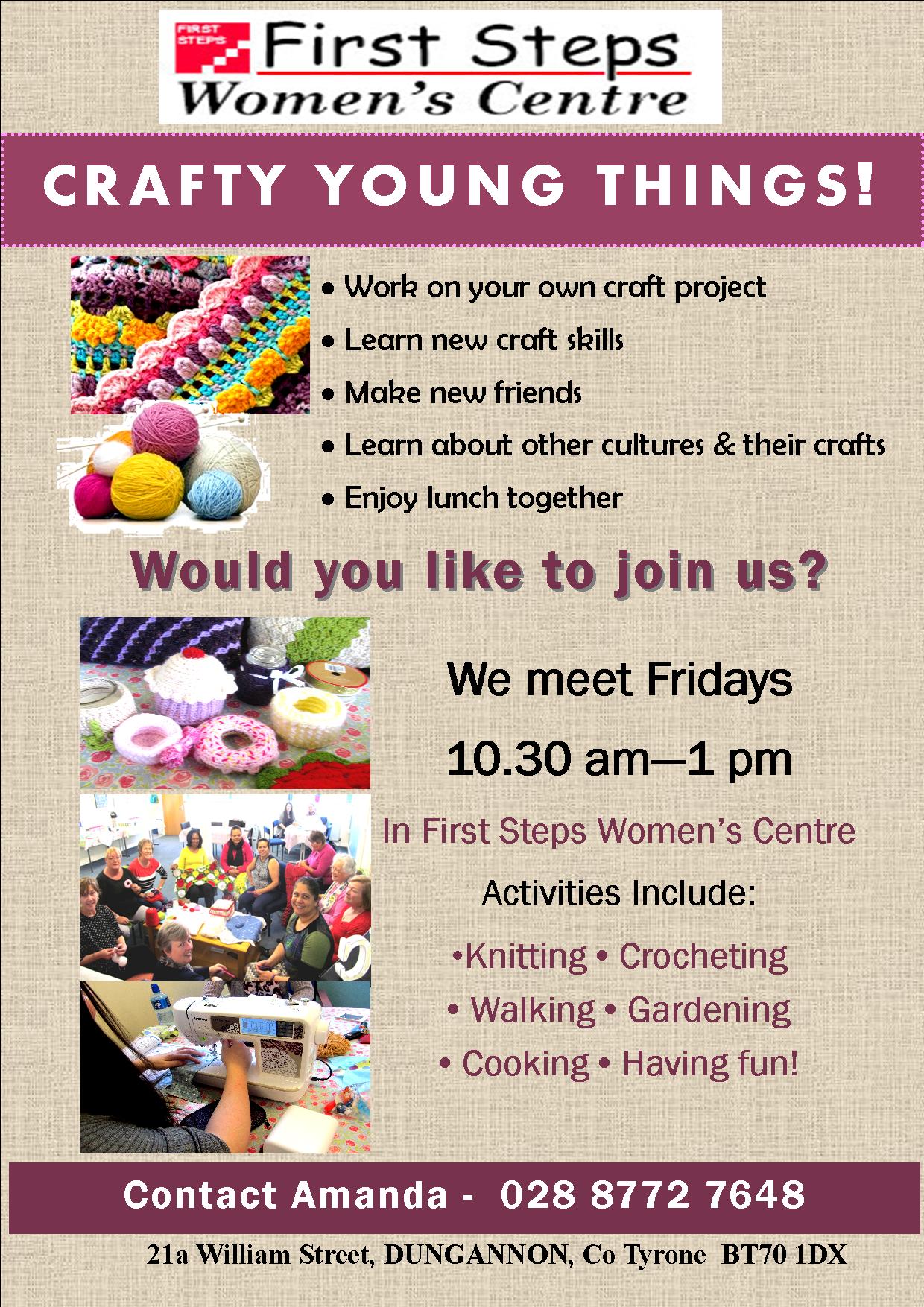 These ladies meet every Friday from 10am - 1.30pm. Unfortunately the class is at full capacity at the moment. However, if you would like to put your name down on a reserve list, please contact Amanda on (028) 8772 7648