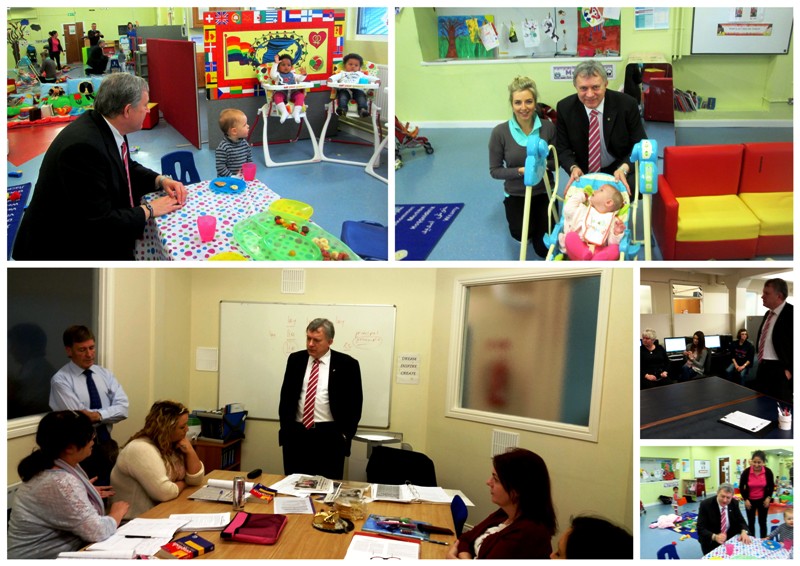 Local SDLP MLA Mr Patsy McGlone checked into First Steps Women's Centre on Thursday 5th November 2015.
He visited our onsite Creche facility and saw how FSWC co-ordinates childcare for children from 7 different nationalities.
Patsy then met with different groups of women who are attending courses and using the Creche facility here. He wanted to hear their own personal situations and their views on how they juggle attending courses/work whilst needing childcare.  
Patsy took note of their views and promised that he would put forward their concerns and suggestions. He also thanked the women for their time.
The SDLP are currently consulting with local people regarding the new Childcare Strategy which is being drafted by the Office of First and Deputy First Minister.(OFMDFM)