First Steps Women's Centre in Dungannon is celebrating a funding windfall following a grant of £343,730 from the Big Lottery funded Space & Place programme. The group is one of thirteen organisations across Northern Ireland receiving a share from a funding pot of £4.3 million, the largest amount awarded to date by Space & Place in any round.
First Steps Women's Centre plans to use the funding to renovate and expand its current premises. The work will also see the transformation of an abandoned mill located underneath the centre which will add to the available space. When complete, the project will provide a new permanent crèche facility, computer suites, a counselling room, multi-purpose training rooms, enterprise and therapy rooms as well as a larger kitchen and conference room.
The money has been awarded by the Space & Place programme, a £15million Big Lottery funded capital grants programme which seeks to connect more people and communities together by making use of underused or difficult space. The programme is delivered by a consortium headed up by the Community Foundation for Northern Ireland.
Speaking about the award, Katalin Hajdu, Chairperson, First Steps Women's Centre said: "This award will mean that First Steps Women's Centre can provide all of its services under one roof and is also recognition of the needs that are within the community.
"The Mid Ulster area and in particular Dungannon has witnessed unprecedented population growth in the last 10 years. This has created a high level of demand for our programmes and services. Our newly enhanced centre will create a new space and a new place dedicated to supporting women's professional and personal development."
Michael Hughes Space & Place Co-Ordinator, said: "The Space & Place Consortium is delighted to be announcing this final round of Space & Place grants. We have seen from past experience that these grants make a hugely positive contribution towards transforming neglected or underused spaces in communities and also help tackle a diverse range of issues including social isolation and lack of facilities.
"This new space will help people in the community to come together on a more regular basis, allowing them to be better connected and will make a significant impact on building community cohesion in the area. We wish First Steps Women's Centre and the local community every success with the project, and look forward to seeing the new facility," said Michael.
Joanne McDowell, Big Lottery Fund NI director, said: "We understand how important good quality space is and we are delighted to see these 13 projects across Northern Ireland receiving funding today. We hope they will make a real difference to local people and the communities they live in."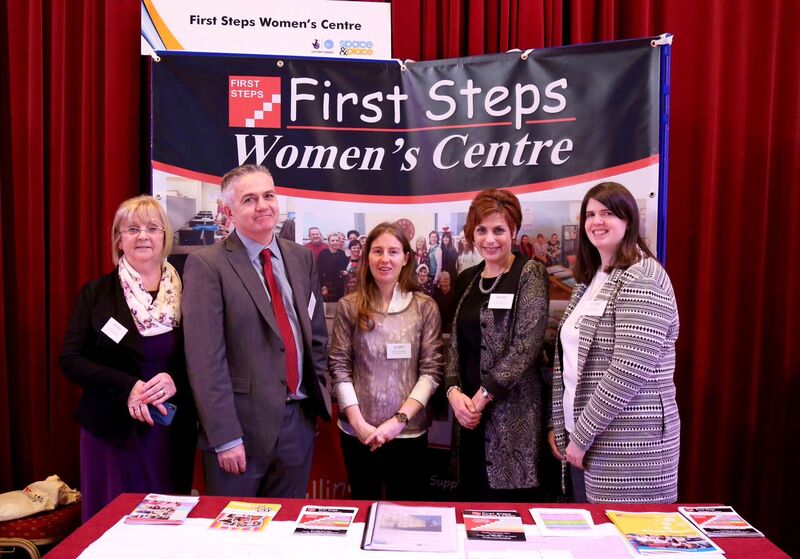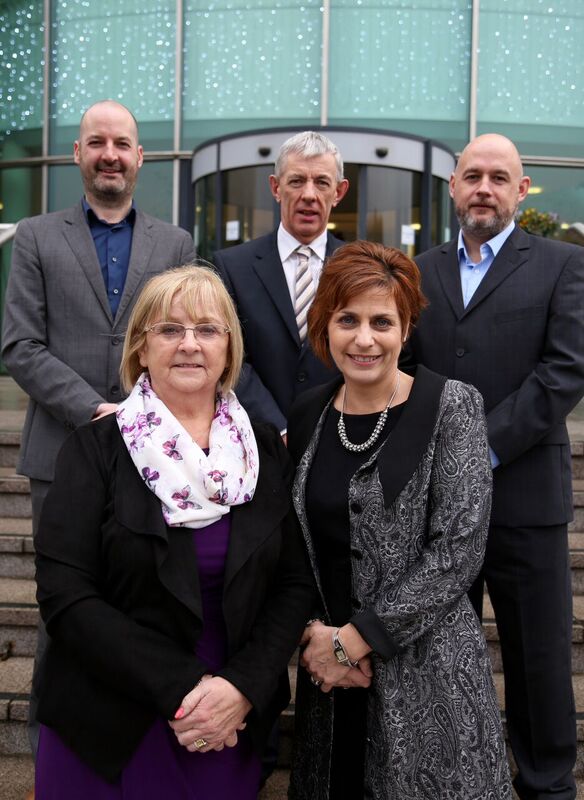 Andrew McCracken, Michael Hughes, Mark Creaney, Majella Murphy, Bernie Mallon