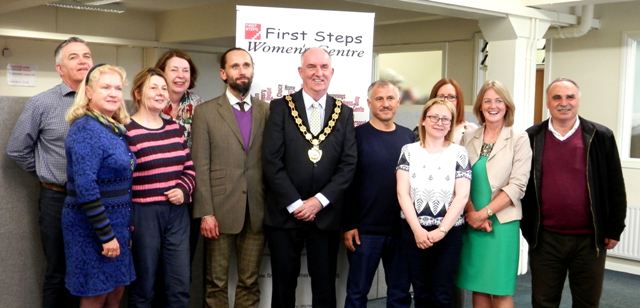 The Women Return to Work project is funded for two years through Erasmus+ with partners from Sweden, Poland and Turkey.
The main goal of the project is to prepare women of all ages (local, migrant, refugee and disabled) to return to employment or entrepreneurship after a period of economic inactivity by developing their key skills and competencies.

They had a very successful visit to First Steps Women's Centre with the Mayor Trevor Wilson.