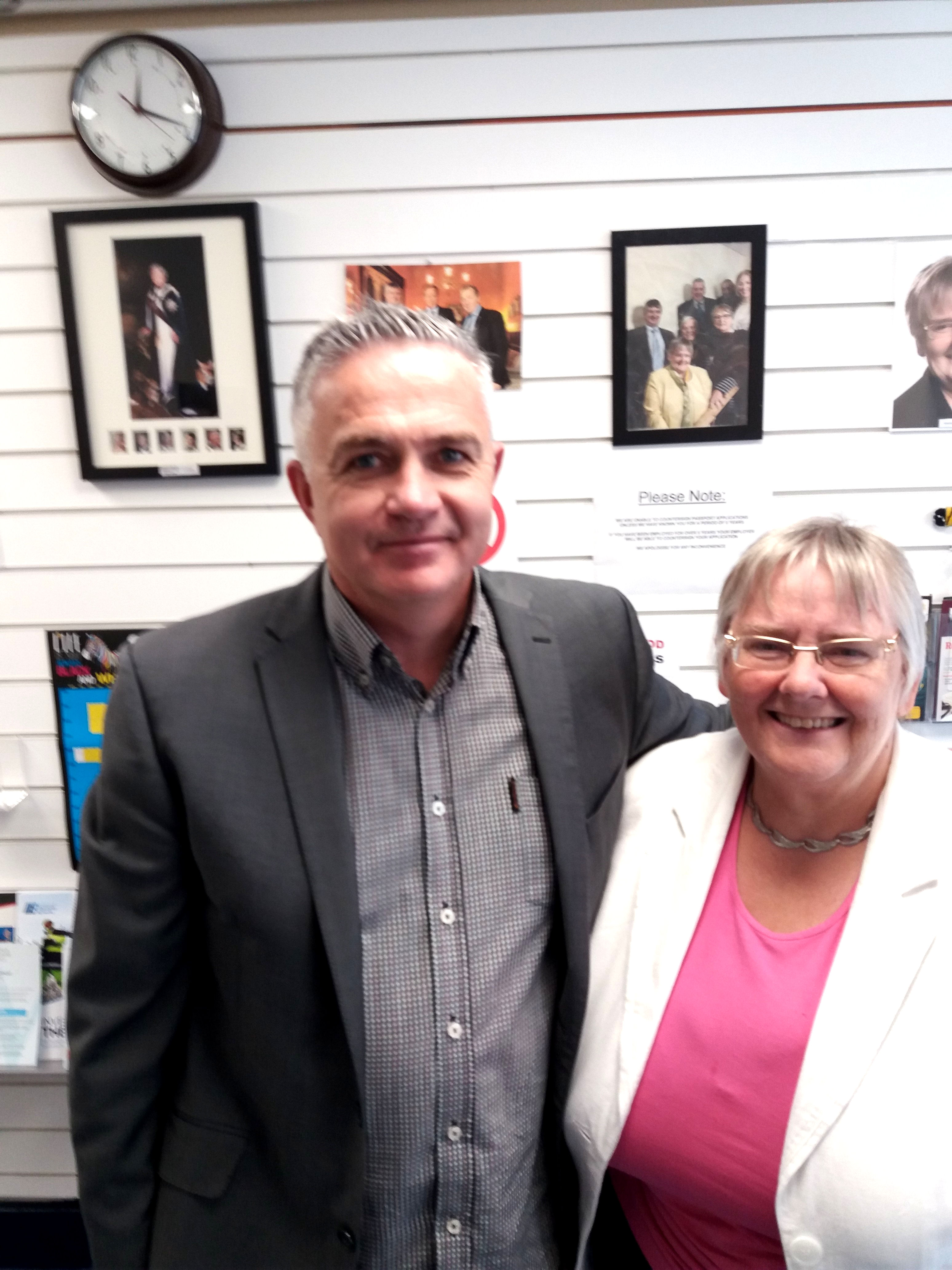 Michael McGoldrick, CEO of First Steps Women's Centre (FSWC) met with Rosemary Barton, MLA to discuss First Steps Women's Centre. The Centre highlighted their concern to Rosemary that capital funding under Neighbourhood Renewal was at a standstill because of the impasse within Stormont.
Michael went on to state that the lack of funding was hampering progress on a capital refurbishment and extension of the Centre.  FSWC had been successful in a capital application through Space & Place (Big Lottery) for £350k. However it still requires approximately £100k. Michael explained that Mid Ulster Neighbourhood Renewal has designated the Centre as the number one priority for any capital award made within Mid Ulster.
Having listened to the plight of FSWC,  Rosemary agreed to write in earnest to the Permanent Secretary for Department for Communities to put forward our case.