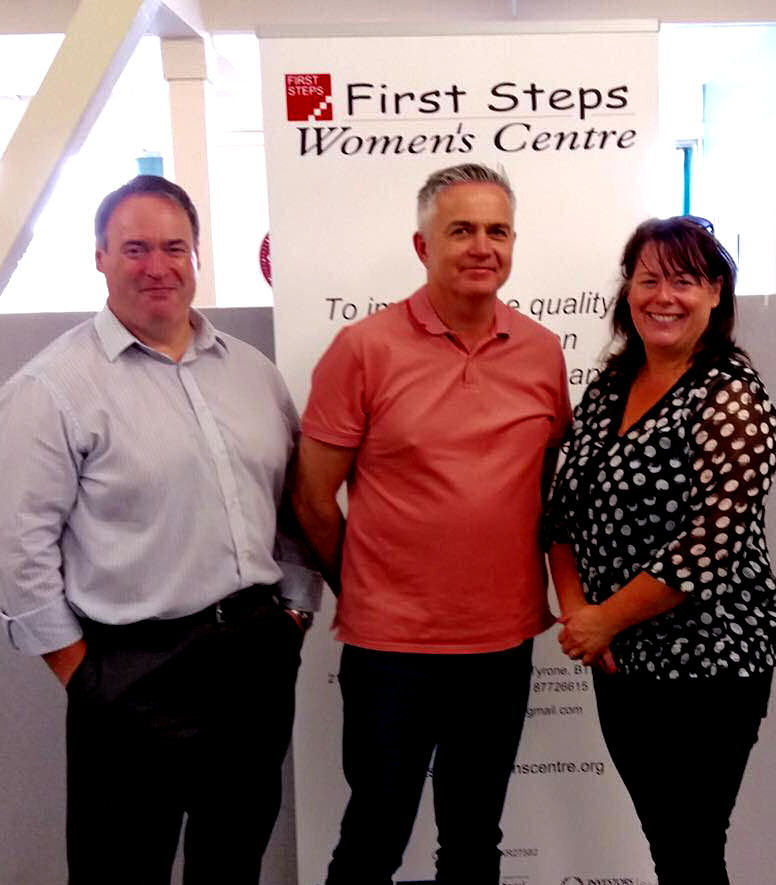 Michael McGoldrick, CEO First Steps Women's Centre, met with MP Michelle Gildernew and MLA Colm Gildernew.
The discussion focused on a number of important issues for FSWC including capital funding from Neighbourhood Renewal (through Dept for Communities). Michael explained that since he last met Colm there had been very positive movement from the Department regarding the release of Capital Funding. Michael thanked Colm for his invaluable input.
Michelle lent her support to the refurbishment project and requested that FSWC keep her up to date on its progress. Michelle said, "it is very important to get this project over the line so that services can be maintained".
Michelle also heard about the new European Social Fund programme which will be open in the autumn.