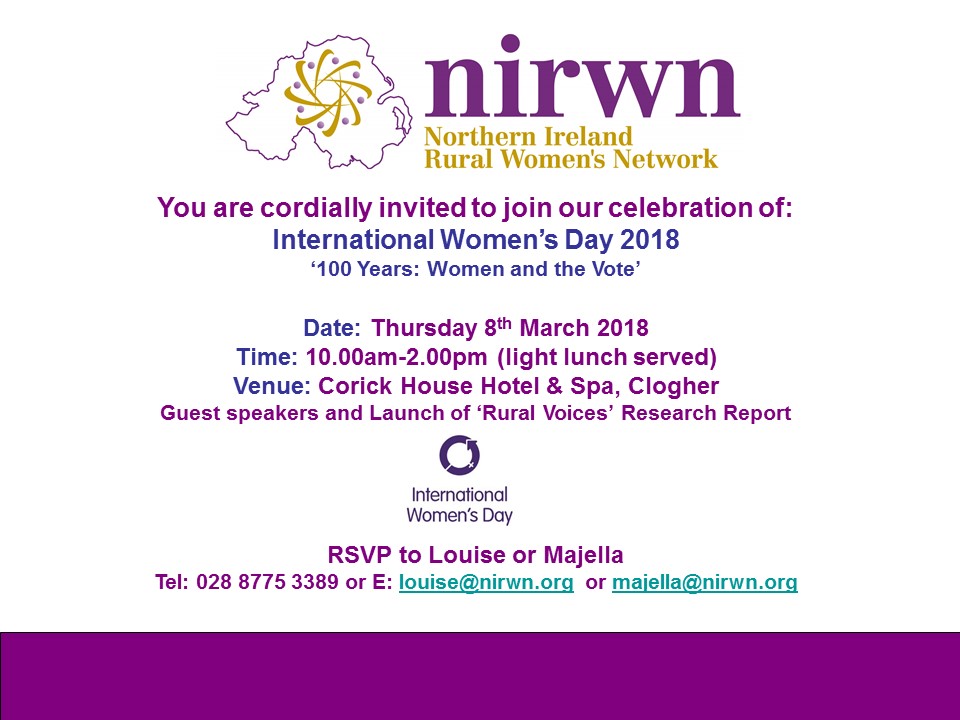 As we have no venue this year due to our Space & Place renovations, NIRWN have kindly agreed to let us help co-celebrate "100 years - Women and the vote" in Corrick House on the above date.
We will be organising a bus so If you would like to come along and celebrate with us please contact Bernie on (028) 8772 7648 asap.
The bus will be leaving at 9.30am and returning no later than 2.30pm.  Please share with your friends!