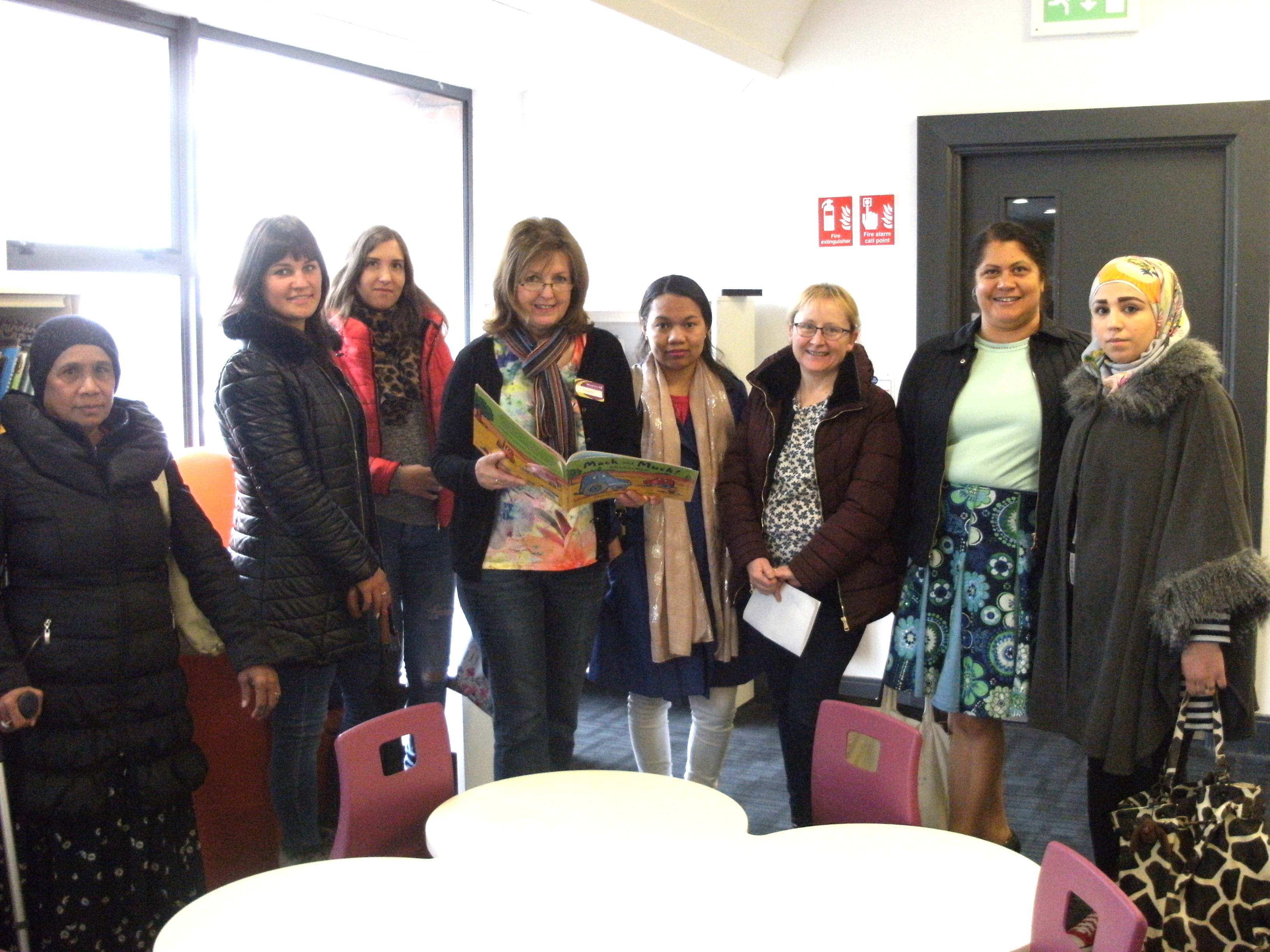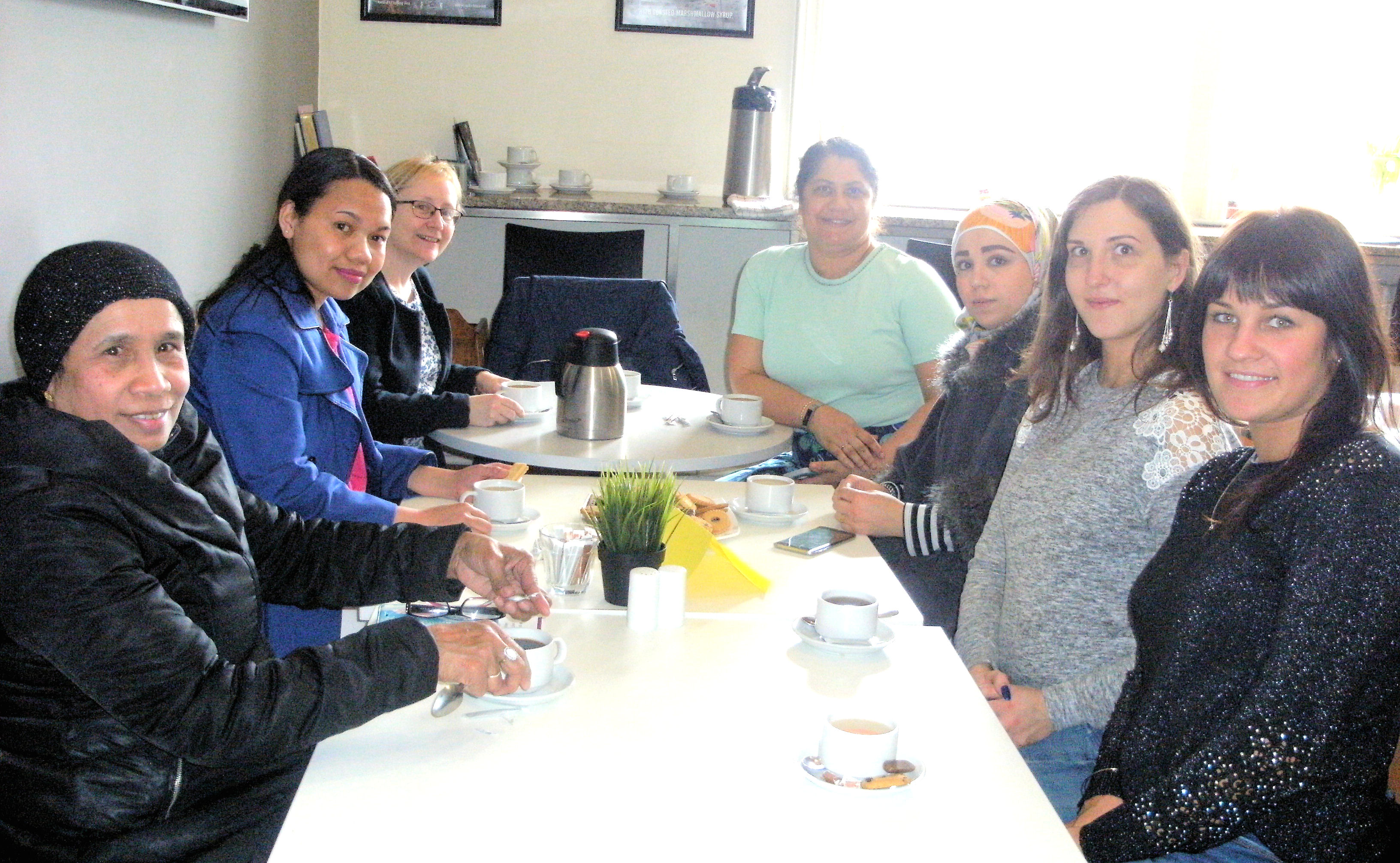 The Pre-ESOL Class paid a visit to Dungannon Library today.  Elizabeth kindly gave us a detailed tour of each floor and the great facilities on offer.
Computers are available to children (under 8 years must be accompanied by an adult) 
Books are available in all languages
Any book can be ordered in any language.
There are books available for the Excelerated Reading Progamme which encourages children to read by making it fun.
Rhythm & Rhyme (0-4 years) Every Friday  10.30am & 11.15am and Saturday 11.00am.
Knit & Natter every Thursday morning from 10.00am - just drop in.
Basic one-to-one computer lessons - need to book
Free tea/coffee/newspapers 
Student study area on the top floor (16+)
After our visit to the Library the ladies enjoyed tea and biscuits in La Scala restaurant, Ranfurly House.