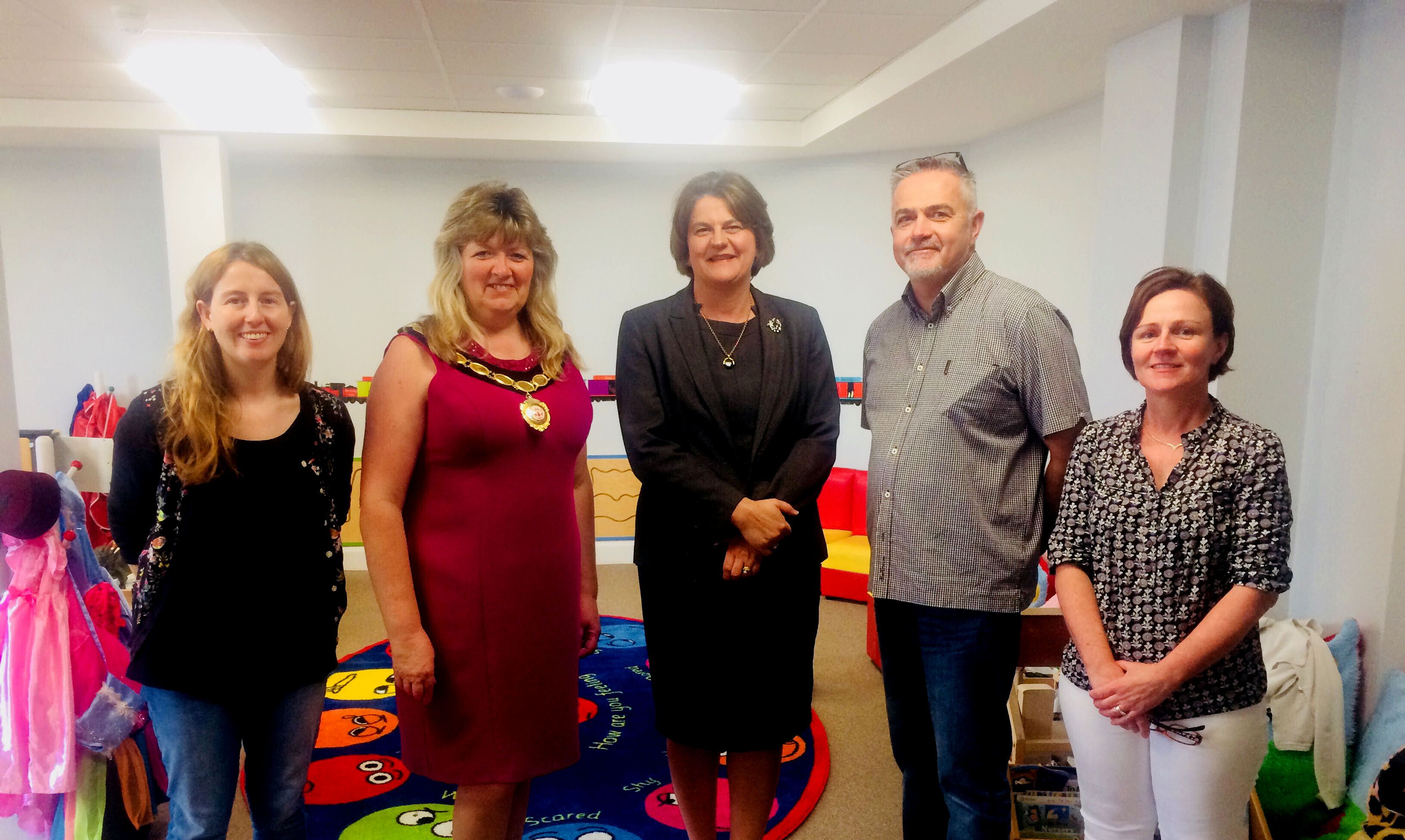 First Steps Women's Centre (FSWC) had the pleasure in welcoming DUP MLA Arlene Foster to First Steps Women's Centre today (FSWC).
Ms Foster was accompanied by Mid Ulster Council's Deputy Chair Frances Burton DUP.
Michael McGoldrick, CEO FSWC gave a tour of the refurbished premises and both ladies were extremely impressed with the expansion of the floor space within the Centre.
"The change is a credit to the hard work of the Centre Staff, Volunteers and Board members", said Ms Burton.
Ms Foster enquired about the different courses and services offered and said
"I understand very well the role and the need for Women Centres across Northern Ireland, who provide, as well as education and training, a lifeline and vital support to many women."
Before leaving Arlene and Frances stayed for a cup of tea and a chat with some of the staff. They both wished every success to First Steps Women's Centre.