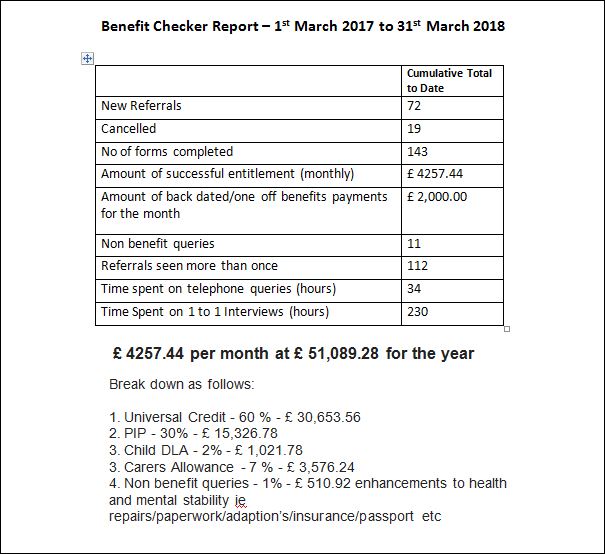 FSWC's FREE Benefit Check Service has idenified over £51,000 in additional benefits for men and women in the Mid-Ulster area.
As you can see from the above report, there has been 72 new referrals to our Service for the financial year ending 31st March 2018. This means that people are still unaware of the benefits they are entitled to.
Since Universal Credit has been computerised, we have been inundated with calls from people with little or no computer experience. This has also made it more difficult for our foreign national neighbours making this a necessary and vital service.
If you or someone you know would like to avail of this FREE service, please contact Gillian on (028) 8772 7648.
Please Note: This Service is only available on Thursdays & Fridays.