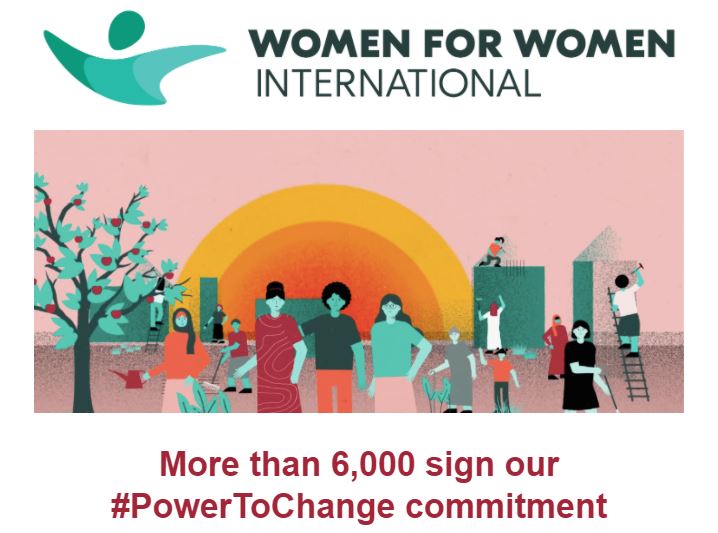 Every International Women's Day is special, but this year we were absolutely blown away by your support for our #PowerToChange campaign.

Our original target number of sign-ups to the #PowerToChange pledge was 5,000.

But you smashed that target – 6,048 change-makers have signed the commitment so far!

If you have already signed the pledge, thank you for using your power to make a difference to women survivors of war.

If you have not signed the #PowerToChange pledge there is still time. Commit to making a difference today!