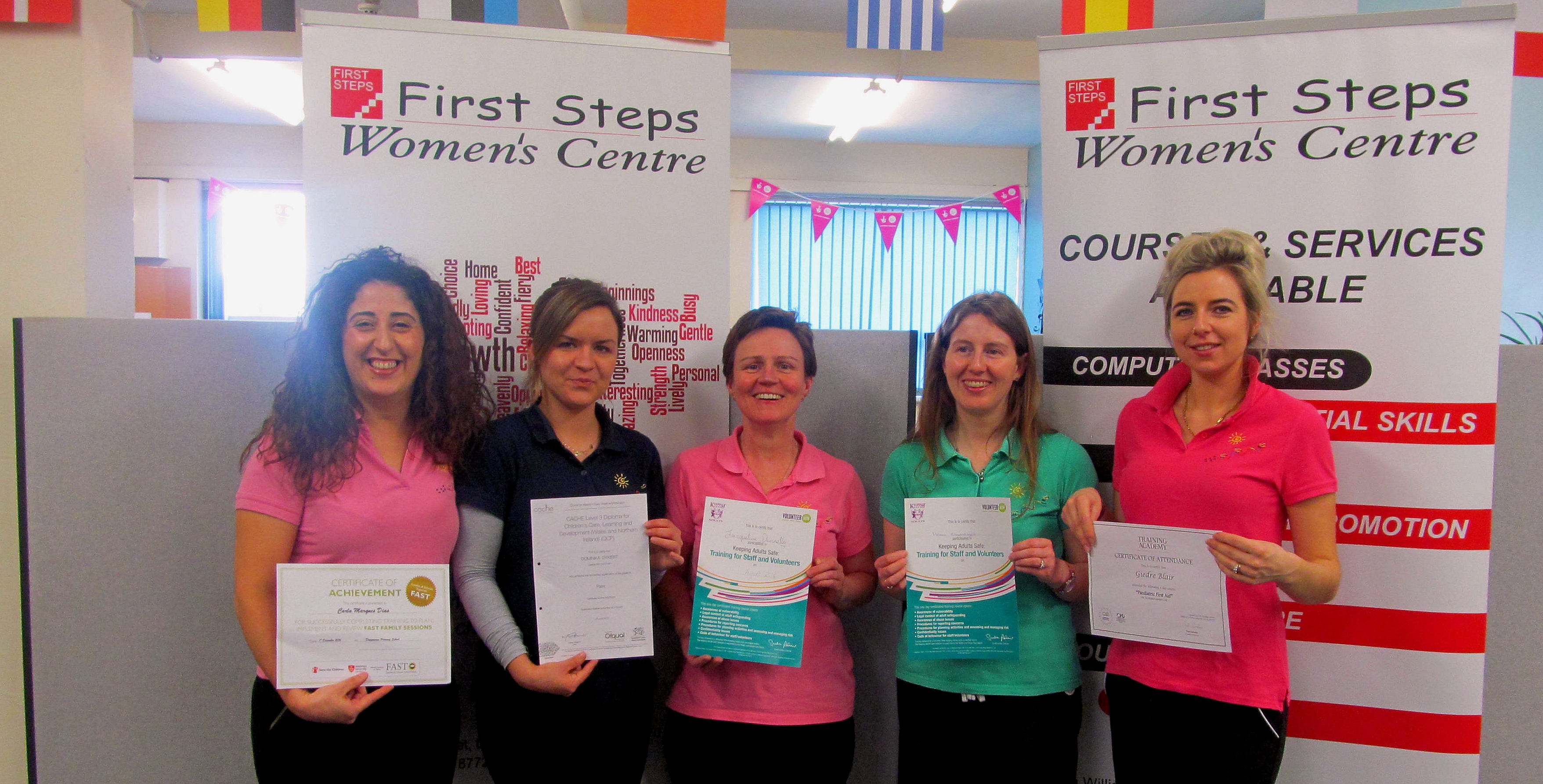 Our Childcare Staff pictured from the left -  Carla (Portuguese), Dominika (Polish), Jacqueline, Helena and Giedra (Lithuanian) - have all been busy updating their training.
Helena (Childcare Leader) and Jacqueline (Assistant Leader) completed a Food Safety course in January.
Helena has also completed Self Esteem Building course and Early Literacy in February.
Giedra completed her Pediatric First Aid Training in February.
Carla and Helena will be attending Health and Safety Manual Handling and Risk Assessment course at end of March. 
Dominika will be attending Behaviour Management course in March
Jacqueline will be attending Inclusion of Special Needs Course in March.
Well done ladies!!