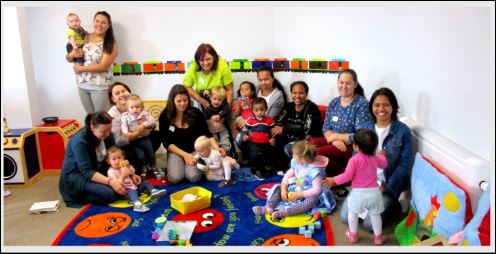 We recently had a Parent Evaluation in our Childcare and here are some of the lovely comments from the Mums:
Name one thing you like best about First Steps Childcare:
Lots of activities to occupy my child
Extremely Friendly Staff
The staffs are amazing, and it's good to have him so close by.
The professionalism of the staff and their attention to detail.
Lovely friendly staff
Friendly, Welcome
I like people they are friendly. I want to thank First Steps for giving me the opportunity to do my course and to take care of my baby. Lovely people, teacher, and nice friends to talk to.
They are very attentive to the children and provide food and change baby's nappies.
I don't have nothing to say, everything is good.
Mostly I like the way they care for kids and the activities.
I like that they're singing songs. Children have access to toys, water, dressing up cloths, and cooking products. I'm very happy how my child is looked after. My child is interested with everything in the crèche and smiles all the time.
Their Friendly Atmosphere.
My daughter loves to come here. Keep going that way.
Friendly
I like the staff; people are great, and activities very interesting.
Loving, Kind Girls
My daughter loves to come here.
I like that children can do a lot of experiments with water, sand, pasta, paints, foam etc.
Yes everything
The Activities and interacting with other kids.
I feel happy and proud of nutritious foods.
I could not make comparative with other crèche because this is my first time to use the childcare but I like this crèche and all the staff as well. Thanks
In my view this is the best Crèche. I like everything in the Crèche because children can learn a lot of things from this crèche and I think it's really helps them.