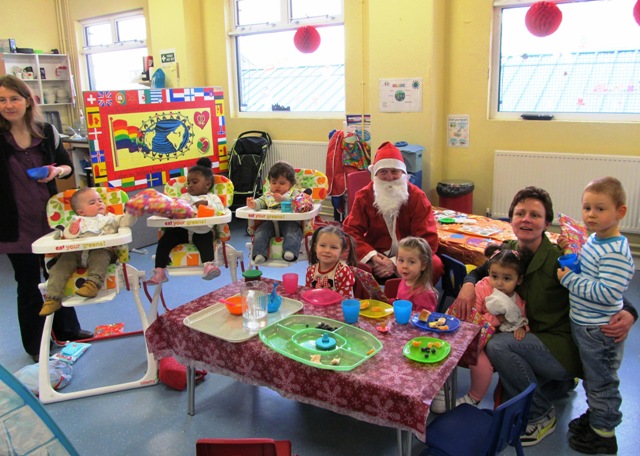 Look who called into the Creche this week!!
Santa took time out from his busy schedule to visit the children in our Creche.
It was lovely to see the children's facial expressions when Santa arrived.
The Mum's got some lovely photo's to take home as a wee momentum.
May we take this opportunity to wish all the Mothers and Children a very Merry and Peaceful Christmas and best wishes for 2014!!