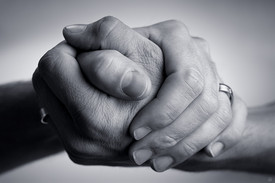 Did you know its estimated that one third of babies born in 2013 will live to be 100 or more? We are all living longer and the number of older people living in the community is set to increase vastly over the coming years. This is something to be celebrated as older people have so much to contribute to society, including their vast knowledge and life experience which they can share with younger people. As people get older they want help to live in their homes. This is known as domiciliary care.
Commissioner for Older People for Northern Ireland, Claire Keatinge hosted an event called Domiciliary Care Summit: What needs to change for older people this week.
Older people, carers and stakeholders including Health and Social Care workers and politicians attended. It was interesting to hear that in Northern Ireland at present Health and Social Care services provide:
250,000 hours per week of domiciliary care
Domiciliary care for 25,000 people
£206,000m per annum for domiciliary care
It is estimated this will need to double in the next twenty years.
In England people contribute towards the cost of domiciliary care and about a third of of people are not eligible to get any help with funding their care. Here in Northern Ireland, people value their care services and know that funding in the future will be a major challenge for all of us.
Older people expressed concern about having consistency in their care. They want to know who is coming to their home. They like to have time to have a conversation with their carers, and are worried that they have too little time at each call. They also want to know that the workers are treated well, properly trained and enjoy the job they do.
The Commissioner is continuing to have a conversation to enable her to advise our Assembly on how to care for older people in the future. What do you think? What needs to change?  Read or enter your comments here
Information courtesy of Patient & Client Council.