Health / Wellbeing News
We spend a lot time designing the bridge, but not enough time thinking about the people who are crossing it." – Dr. Prabhjot Singh
(Pictured are: Christo, Vickie, Rebecca and Christopher)
We, at the Innovation Lab (Department of Finance and Personnel), focus on understanding the views of the public in relation to services.  We want to put the people at the heart of how public services are delivered and believe that systems and services work better when we take account of the opinions of the people who use them.  
How do you feel about discussing death and dying? Do you think it is too morbid and sad? Or, do you think it would be good to have more opportunities to discuss what you would want, if you or a person close to you was faced with a terminal illness?
How much or how little people want to talk about dying is a very personal thing. In recent years, dying and end of life care have been topics people seem to be more willing to talk about. For a long time, these things were considered taboo, but it looks like that is changing - people like Lynda Bellingham raised a lot of awareness about death and dying during her illness.
Without communication and understanding, death and terminal illness can be a lonely and stressful experience both for the person who is dying and their family. We know there is a willingness to discuss dying because people openly share their views and experiences with us when we meet them in community halls, shopping centres, cafes and other places across Northern Ireland. They say we need to get rid of the barriers that prevent us from talking about death and dying.
The All Ireland Institute of Hospice and Palliative Care (AIIHPC), with the Public Health Agency are having a workshop for people to give their views on death and dying. The workshop will be held on Monday 21st September 2015 in Jury's Hotel, Belfast at 10:30am - 1:30pm followed by a light lunch.
Would you like to attend? Email This email address is being protected from spambots. You need JavaScript enabled to view it. or call 028 9027 9375 to book your place.
Courtesy of Client & Patient Council
Photo source: Flickr.com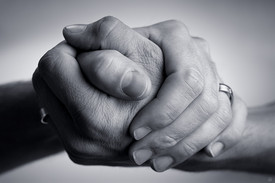 Did you know its estimated that one third of babies born in 2013 will live to be 100 or more? We are all living longer and the number of older people living in the community is set to increase vastly over the coming years. This is something to be celebrated as older people have so much to contribute to society, including their vast knowledge and life experience which they can share with younger people. As people get older they want help to live in their homes. This is known as domiciliary care.
Commissioner for Older People for Northern Ireland, Claire Keatinge hosted an event called Domiciliary Care Summit: What needs to change for older people this week.
Older people, carers and stakeholders including Health and Social Care workers and politicians attended. It was interesting to hear that in Northern Ireland at present Health and Social Care services provide:
250,000 hours per week of domiciliary care
Domiciliary care for 25,000 people
£206,000m per annum for domiciliary care
It is estimated this will need to double in the next twenty years.
Guest blogger, Tom Hunter lives in Islandmagee. In 2008 Tom was diagnosed with relapsing remitting multiple sclerosis (MS). Tom shares his MS journey and explains why getting information and support is so important.
'When I was diagnosed with MS it was a shock. Looking back I'd probably been living with common MS symptoms - such as pain, fatigue and blurred vision for years - but I never expected a diagnosis of MS. I was always tired. But I was working as a broker in London and I just put it down to working in a fast paced job and tried to carry on as normal.
I decided to take a break and move home to Northern Ireland for a less stressful life but my symptoms continued. I had terrible double vision and kept falling over. Like many men, I wasn't the best at keeping regular check-ups with my GP but as soon as he saw me, I was sent straight to the Neurology Unit at the Royal Victoria Hospital. I was poked, prodded, scanned and reviewed and then the Doctor said "Mr Hunter you have multiple sclerosis".
I didn't know anything about MS then but thanks to the fantastic MS nurses, Consultants and the MS Society I've come to understand my condition better. MS affects more than 4000 people in Northern Ireland and like me, every one of them lives with the uncertainty of life with MS. MS attacks at random and it can be cruel. One day I can feel fine, but the next I could lose my sight or be unable to walk.
Allow me to introduce myself… My name is Chloe McMahon and I am a second year Health and Social Care Policy student at Ulster University. During the course of the next
four weeks I will be completing placement with the Patient and Client Council. In this time, I am fortunate enough to be acting as a guest blogger on the Patient and Client Council's blog, which I hope you will enjoy.
Dementia is something which affects many families in Northern Ireland and we only have to look at people's experiences to see that. Last summer I worked as a care assistant, where I cared for dementia patients on a daily basis. Arriving on my first day of on-job training, with no experience of dementia of any kind, I had all sorts of expectations in my mind (plenty of knitting, episodes of Deal or No Deal on loop, being referred to as 'dear' and 'lovie', and lots and lots of Werther's Originals). Instead, the reality of dementia hit me like a freight train. My first encounter with dementia saw me using the excuse, "I'm just popping to the loo to wash my hands" and secretly using the privacy to cry my eyes out. As I grew close to all the patients, I gradually accepted the quirks that came with their condition and no longer became upset.
Long waits in A and E aren't something any of us want to experience, but unfortunately we know many people do.
We are working with the Health and Social Care system to make sure patients' voices are acted on, to improve experiences for everyone who attends A and E. One of the discussions we are having is about information for people to help them make decisions about care when they need it.
Hospitals in England publish information on waiting times in Emergency Departments on their websites, so its available to everyone and people can know wait times before they go.
This type of information is not currently available in Northern Ireland.
Do you think it would be useful?
What other information about Emergency Departments would be helpful?
Maybe how long you might have to wait for an ambulance?
Please let me know what you think so we can include your ideas in this work - You can view comments or add yours here
Courtesy of Client & Patient Council
Successful Benefits Checker claims
Since September 2012 £331,745.16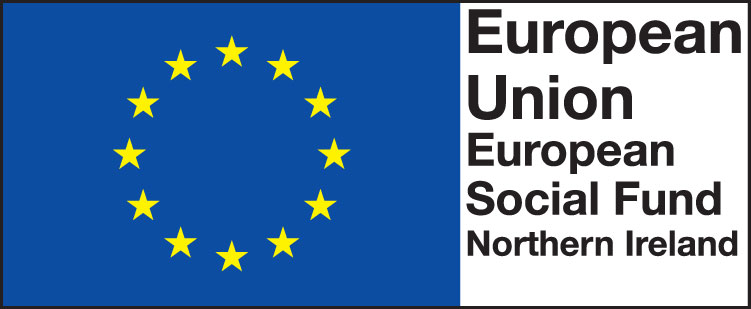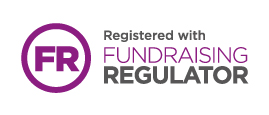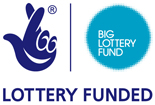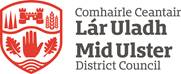 This Project is part-funded by the European Union and the Department of Employment and Learning
© 1998 - 2020 First Steps Women's Centre