Health / Wellbeing News
Every medical soap opera seems to include at least one blood pressure check. But what exactly is blood pressure, and why do we worry so much about it?  
Blood pressure – what is it?  
When you have your blood pressure checked, you will be given two figures, the higher 'over' the lower (140 over 80, for instance). Your heart pumps blood around your body day and night, supplying it with the oxygen it needs to work. Your arteries carry blood away from the heart and your veins carry it back. The higher figure is the pressure inside your arteries - measured in millimetres of mercury (mm Hg) - while your heart is pumping, and the lower figure is the pressure when your heart is resting between beats.
We would like to share the new MindMateNI App – a very useful resource to have.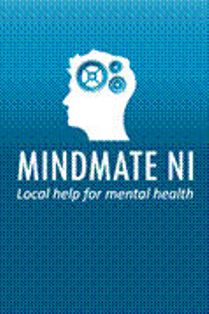 It offers location based information and contact to mental health resources and organisations in a very straight forward and fast way.

This free mental health app is NOW AVAILABLE to download in the following stores:  
ANDROID:   https://play.google.com/store/apps/details?id=com.mindmateni.app#t=W251bGwsMSwxLDIxMiwiY29tLm1pbmRtYXRlbmkuYXBwIl0  
iOS:   https://itunes.apple.com/gb/app/mindmateni/id590769252?mt=8  
BLACKBERRY:   http://appworld.blackberry.com/webstore/content/20353612/  "MindMateNI"<http://www.totalmobile.co/news/view/ni-mental-health-app-to-be-launched> was developed by Youth Workers and local software company TotalMobile Ltd. The location-based app shows users where mental health services can be accessed in the surrounding area.
A major new public information campaign to tackle overweight and obesity has been launched today by the Public Health Agency (PHA).
The campaign is taking two main approaches: firstly, helping people to identify whether they are inching towards bad health by being overweight or obese, and secondly, offering advice on small steps that they can take to help reduce their waist size.
A website – www.choosetolivebetter.com – has also been developed to support the campaign by providing helpful tips and practical advice on how people can measure their waist and reduce their weight.
Dr Carolyn Harper, Director of Public Health, PHA explained: "More than one in two adults in Northern Ireland are now overweight or obese, but many people don't even realise that they fall into this category and are putting their health at risk. Being overweight or obese increases the risk of developing heart disease, some cancers and type 2 diabetes. "We want people to think about whether they are inching towards poor health and to take positive action to address it if they are.
 "This campaign aims to help people recognise when they are overweight or obese, explain the health effects, and encourage those who need to, to make small, realistic lifestyle changes that will help them maintain a healthy weight.
"Small changes are easier to make and can add up to make a big difference. For example, having smaller portions, swapping to healthier options, saying 'no thanks' to seconds or the children's leftovers, and going for a walk instead of watching TV.
Every small step will help people keep a healthy weight and improve their health.
FSWC are running a series of information sessions about all aspects of health and wellbeing and how to care for your health.