Health / Wellbeing News
Guest blogger, Tom Hunter lives in Islandmagee. In 2008 Tom was diagnosed with relapsing remitting multiple sclerosis (MS). Tom shares his MS journey and explains why getting information and support is so important.
'When I was diagnosed with MS it was a shock. Looking back I'd probably been living with common MS symptoms - such as pain, fatigue and blurred vision for years - but I never expected a diagnosis of MS. I was always tired. But I was working as a broker in London and I just put it down to working in a fast paced job and tried to carry on as normal.
I decided to take a break and move home to Northern Ireland for a less stressful life but my symptoms continued. I had terrible double vision and kept falling over. Like many men, I wasn't the best at keeping regular check-ups with my GP but as soon as he saw me, I was sent straight to the Neurology Unit at the Royal Victoria Hospital. I was poked, prodded, scanned and reviewed and then the Doctor said "Mr Hunter you have multiple sclerosis".
I didn't know anything about MS then but thanks to the fantastic MS nurses, Consultants and the MS Society I've come to understand my condition better. MS affects more than 4000 people in Northern Ireland and like me, every one of them lives with the uncertainty of life with MS. MS attacks at random and it can be cruel. One day I can feel fine, but the next I could lose my sight or be unable to walk.
Allow me to introduce myself… My name is Chloe McMahon and I am a second year Health and Social Care Policy student at Ulster University. During the course of the next
four weeks I will be completing placement with the Patient and Client Council. In this time, I am fortunate enough to be acting as a guest blogger on the Patient and Client Council's blog, which I hope you will enjoy.
Dementia is something which affects many families in Northern Ireland and we only have to look at people's experiences to see that. Last summer I worked as a care assistant, where I cared for dementia patients on a daily basis. Arriving on my first day of on-job training, with no experience of dementia of any kind, I had all sorts of expectations in my mind (plenty of knitting, episodes of Deal or No Deal on loop, being referred to as 'dear' and 'lovie', and lots and lots of Werther's Originals). Instead, the reality of dementia hit me like a freight train. My first encounter with dementia saw me using the excuse, "I'm just popping to the loo to wash my hands" and secretly using the privacy to cry my eyes out. As I grew close to all the patients, I gradually accepted the quirks that came with their condition and no longer became upset.
Long waits in A and E aren't something any of us want to experience, but unfortunately we know many people do.
We are working with the Health and Social Care system to make sure patients' voices are acted on, to improve experiences for everyone who attends A and E. One of the discussions we are having is about information for people to help them make decisions about care when they need it.
Hospitals in England publish information on waiting times in Emergency Departments on their websites, so its available to everyone and people can know wait times before they go.
This type of information is not currently available in Northern Ireland.
Do you think it would be useful?
What other information about Emergency Departments would be helpful?
Maybe how long you might have to wait for an ambulance?
Please let me know what you think so we can include your ideas in this work - You can view comments or add yours here
Courtesy of Client & Patient Council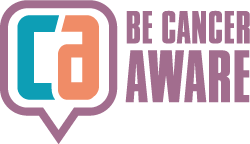 New PHA cancer awareness campaign
The PHA has launched a new campaign to raise awareness of cancer signs and symptoms, and to encourage anyone who experiences any of these to contact their GP.
At least one in three of us will get cancer, and with an increasing number of cases each year in Northern Ireland, the campaign is very timely. The earlier cancer is diagnosed, the easier it can be to treat, so the 'Be Cancer Aware' campaign highlights how important it is to know what to look out for and to get yourself checked if you notice anything which could point towards cancer.
Health Minister Jim Wells joined  PHA at the launch event at the Grove Health and Wellbeing Centre, which was attended by a broad range of representatives from cancer charities, as well as cancer survivors.
Hypothyroidism (underactive thyroid gland) is the term used to describe a condition in which there is a reduced level of thyroid hormone (thyroxine) in the body. This can cause various symptoms, the most common being: tiredness, weight gain, constipation, aches, dry skin, lifeless hair and feeling cold. Treatment is usually easy by taking a tablet each day to replace the missing thyroxine. Treatment usually works well and symptoms usually go.
Endometriosis can cause painful periods, persistent pain in the pelvic area, infertility, and other symptoms. The symptoms can range from mild to severe. Treatment options include painkillers, hormone treatments, and surgery.

What is endometriosis?
The endometrium is the tissue that lines the inside of the womb (uterus).
Endometriosis is a condition where endometrial tissue is found outside the uterus. It is 'trapped' in the pelvic area and lower tummy (abdomen) and, rarely, in other areas in the body.
The topic of organ donation is frequently discussed and debated.  Organ donation traditionally refers to the removal of organs after death to be given to someone who is ill and awaiting a transplant. Increasingly there is a move to organ donation where people donate organs while still alive. This usually but not exclusively happens within a family circle. This is referred to as Live Organ Donation.
The current system for organ donation in Northern Ireland is an opt- in system which means that people who chose to donate their organs have to sign the organ donation register. The percentage of the population in Northern Ireland who have signed up to the organ donation register is lower than in other parts of the United Kingdom, currently standing at around 30%.  In UK surveys about 90% of people when asked would be willing to donate their organs after their death.
Every medical soap opera seems to include at least one blood pressure check. But what exactly is blood pressure, and why do we worry so much about it?  
Blood pressure – what is it?  
When you have your blood pressure checked, you will be given two figures, the higher 'over' the lower (140 over 80, for instance). Your heart pumps blood around your body day and night, supplying it with the oxygen it needs to work. Your arteries carry blood away from the heart and your veins carry it back. The higher figure is the pressure inside your arteries - measured in millimetres of mercury (mm Hg) - while your heart is pumping, and the lower figure is the pressure when your heart is resting between beats.
We would like to share the new MindMateNI App – a very useful resource to have.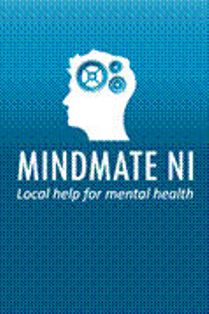 It offers location based information and contact to mental health resources and organisations in a very straight forward and fast way.

This free mental health app is NOW AVAILABLE to download in the following stores:  
ANDROID:   https://play.google.com/store/apps/details?id=com.mindmateni.app#t=W251bGwsMSwxLDIxMiwiY29tLm1pbmRtYXRlbmkuYXBwIl0  
iOS:   https://itunes.apple.com/gb/app/mindmateni/id590769252?mt=8  
BLACKBERRY:   http://appworld.blackberry.com/webstore/content/20353612/  "MindMateNI"<http://www.totalmobile.co/news/view/ni-mental-health-app-to-be-launched> was developed by Youth Workers and local software company TotalMobile Ltd. The location-based app shows users where mental health services can be accessed in the surrounding area.
A major new public information campaign to tackle overweight and obesity has been launched today by the Public Health Agency (PHA).
The campaign is taking two main approaches: firstly, helping people to identify whether they are inching towards bad health by being overweight or obese, and secondly, offering advice on small steps that they can take to help reduce their waist size.
A website – www.choosetolivebetter.com – has also been developed to support the campaign by providing helpful tips and practical advice on how people can measure their waist and reduce their weight.
Dr Carolyn Harper, Director of Public Health, PHA explained: "More than one in two adults in Northern Ireland are now overweight or obese, but many people don't even realise that they fall into this category and are putting their health at risk. Being overweight or obese increases the risk of developing heart disease, some cancers and type 2 diabetes. "We want people to think about whether they are inching towards poor health and to take positive action to address it if they are.
 "This campaign aims to help people recognise when they are overweight or obese, explain the health effects, and encourage those who need to, to make small, realistic lifestyle changes that will help them maintain a healthy weight.
"Small changes are easier to make and can add up to make a big difference. For example, having smaller portions, swapping to healthier options, saying 'no thanks' to seconds or the children's leftovers, and going for a walk instead of watching TV.
Every small step will help people keep a healthy weight and improve their health.
FSWC are running a series of information sessions about all aspects of health and wellbeing and how to care for your health.