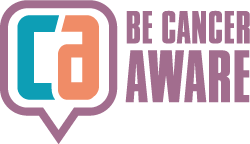 New PHA cancer awareness campaign
The PHA has launched a new campaign to raise awareness of cancer signs and symptoms, and to encourage anyone who experiences any of these to contact their GP.
At least one in three of us will get cancer, and with an increasing number of cases each year in Northern Ireland, the campaign is very timely. The earlier cancer is diagnosed, the easier it can be to treat, so the 'Be Cancer Aware' campaign highlights how important it is to know what to look out for and to get yourself checked if you notice anything which could point towards cancer.
Health Minister Jim Wells joined  PHA at the launch event at the Grove Health and Wellbeing Centre, which was attended by a broad range of representatives from cancer charities, as well as cancer survivors.