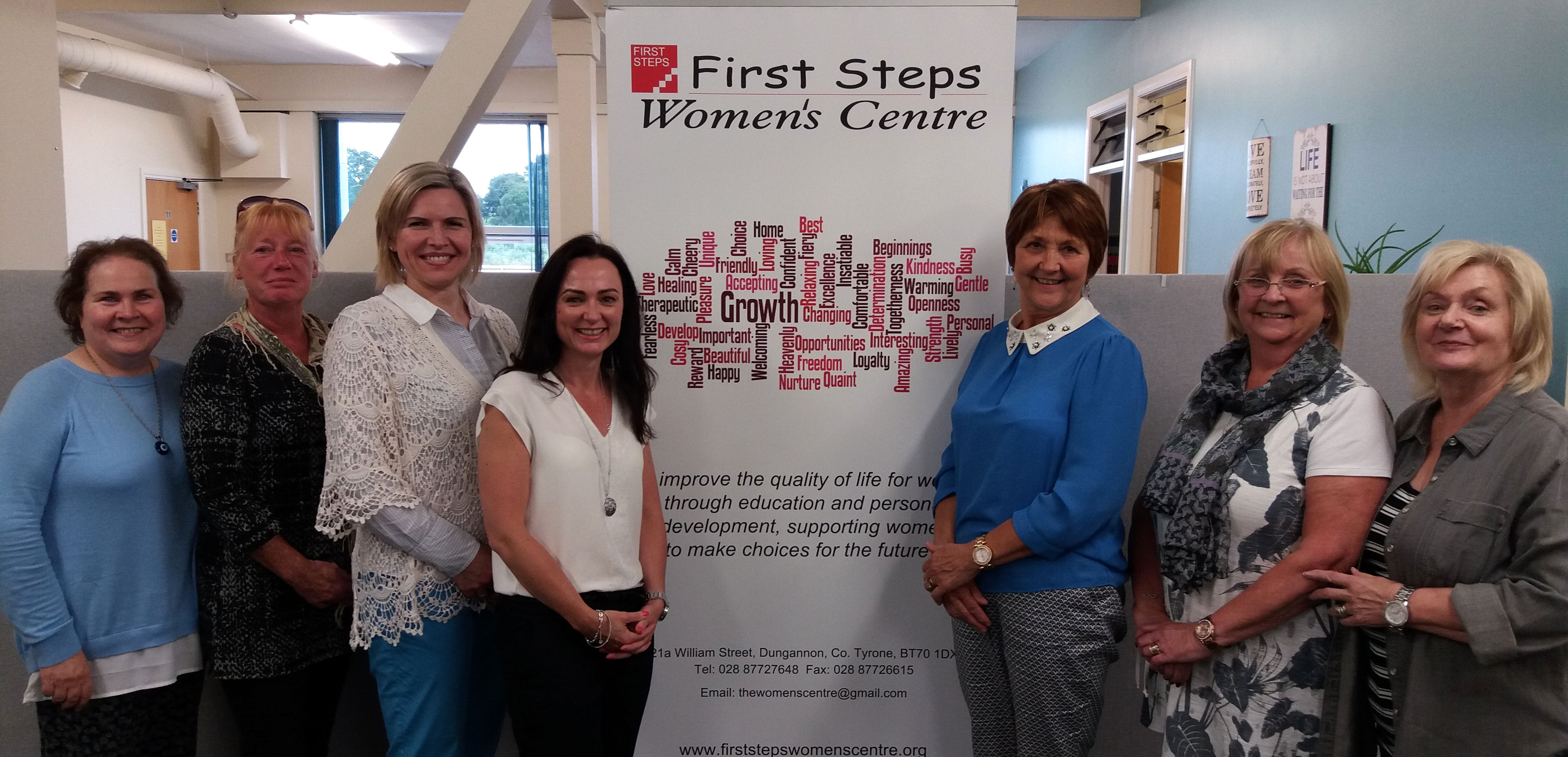 At present FSWC is managed through a Board of Directors that meets 8-10 times per year. The Board are the legal guardians and custodians of FSWC and can be made up of professional people who have a genuine interest in the welfare of the Centre.
Board of Directors:
Majella Murphy
Chairperson

Mary O'Neill
Vice Chairperson

Eileen Fitzgerald
Treasurer

Johanna Scullion
Secretary

 
 
 
 

 Committee Member
Jean McGuinness

 Committee Member
Katalin Hajdu

Committee Member 
Helen O'Donnell

 
Chairperson - Majella is employed by NIRWIN (Northern Ireland Rural Women's Network) and is based in Dungannon. Majella has been a Board member since 2006.
Vice Chairperson - Mary is the former Manager of Dungannon & Community District Transport
Treasurer - Eileen works as Financial Controller in Dungannon Enterprise Centre.
Secretary -Johanna is HR consultant from Magherafelt who has recently joined the Board.  An honours graduate in European Business Studies and German Johanna holds a Post Graduate Diploma in Human Resources Management received with commendation!
Committee Members/Directors
Jean McGuinness - Jean has recently retired having previously been a Programme Director and Lecturer in Nursing at Queen's University Belfast.  Jean holds the following professional and educational qualifications:
Sc. degree in Communication Studies – Queen's University Belfast
BA Hons in Irish Language and Literature – University of Ulster Belfast
BA Hons in Professional Development – University of Ulster Belfast
Jean is actively involved in a number of community and voluntary groups in the locality.
Katalin Hajdu - Katalin Hadju came to Northern Ireland from Hungary to join members of her family. She came to First Steps Women's Centre initially to do an English for Speakers of Other Languages (ESOL) course and then completed a number of computer courses including Sage. Katalin successfully passed all her exams
"The qualification meant a lot to me. Helped to raise my confidence first of all. The lack of my English knowledge made me feel less confident. However learning through FSWC and knowing that my son was here in the same premises meant a lot to me. The fact that it was free and secondly because I also volunteered with FSWC helped me to get a good office job."
Helen O'Donnell  is very committed and dependable and has worked in a voluntary capacity for over thirty five years.  During this time she has gained a wealth of knowledge and expertise.  Helen is presently  Vice Chair of Mid Ulster Citizens Advice and past Chair of COSTA.  Helen is also involved in her local community.