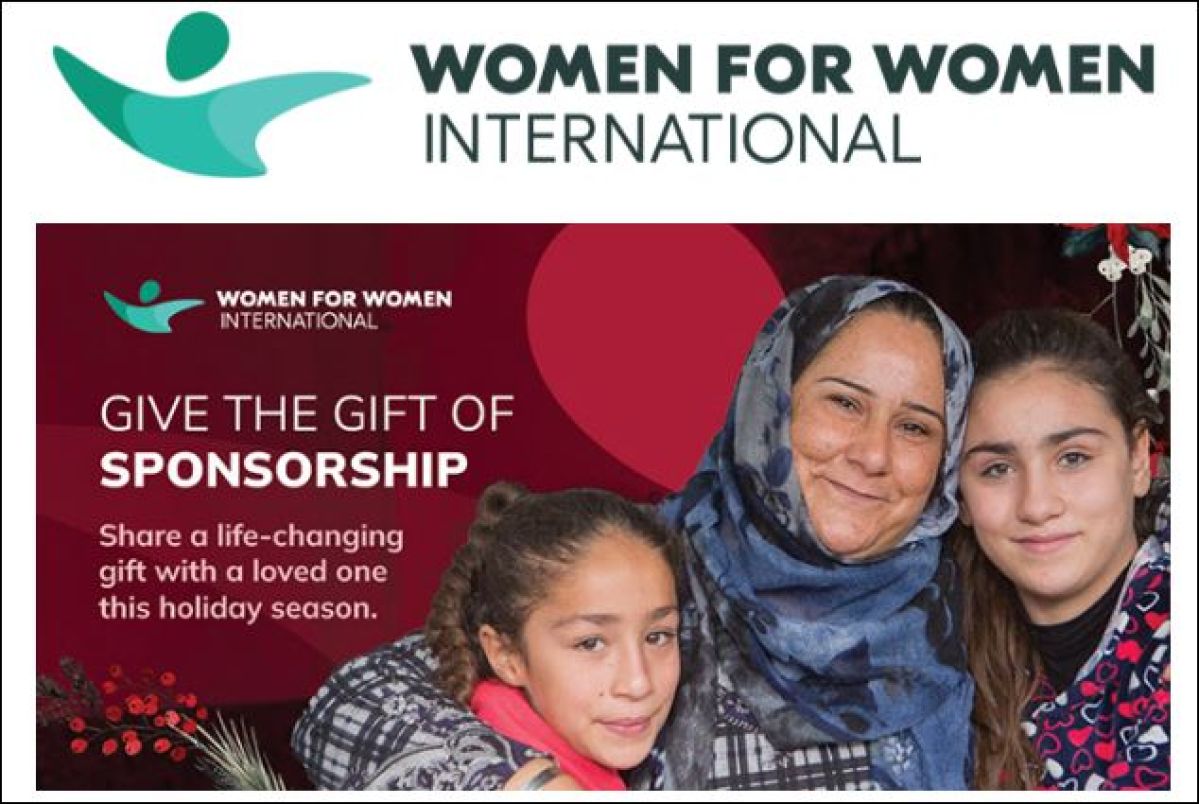 GIVE A GIFT TO CHANGE A WOMANS LIFE
My name is Helen Mirren, and I am a proud, long-standing Ambassador of Women for Women International - UK. With the rise of brutal armed conflicts, violence against women, and the COVID-19 pandemic pushing millions of women and girls deeper into poverty, there has never been a more important time to come together as a global community and stand with women survivors of war.
With the holiday season just around the corner, I ask you to consider giving a festive gift that will change a woman's life.
The holidays are a time of joy, connection and peace. For women survivors of war who have experienced immense violence, loss and trauma, you can bring hope of a brighter future this festive season.
For £264 or £22 a month for one year, you can sponsor a sister through Women for Women International's Stronger Women, Stronger Nations programme and give your loved one the opportunity to form a connection that transcends continents, just as I have.
Learn more here
I began my own sponsorship journey in 2016, one which I will be sharing with you over the coming weeks. A couple of years ago, I shared my #MessageToMySister – a letter of support, letting her know that she has a friend, an ally, in me. You can watch the video here.
The festive season is a time for us all to come together as one community, to spread joy and to give hope for a brighter year to come.
I appreciate that this is not a small gift, but neither is its impact. If you can, join me and our global sisterhood and give a woman survivor of war hope for a brighter year ahead.
With gratitude,
Dame Helen Mirren
Women for Women International - UK Ambassador