We are delighted to announced that we have received a grant from the B&Q Foundation, in partnership with
giving platform Neighbourly.

The £3000 grant will allow First Steps Women's Centre to develop their Allotment at Nunnery Hill in
Dungannon Park and run their Let's Get Gardening programme.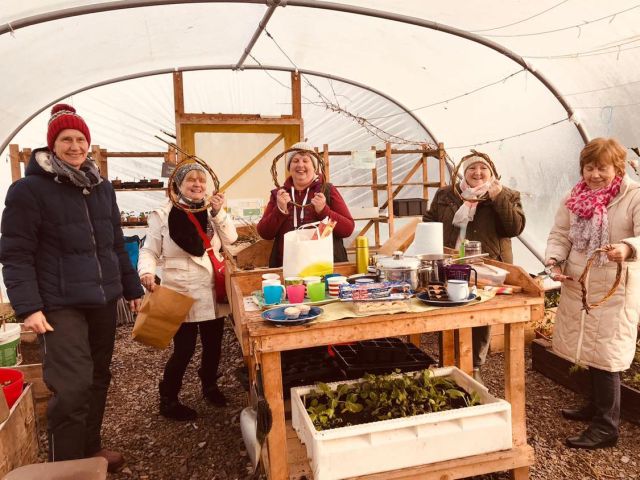 FSWC Allotment ladies in the polytunnel at Nunnery Hill with Tutor Yvonne Zellman
Michael McGoldrick, our CEO, said: "We're delighted to have been awarded a grant from the B&Q Foundation.
This will enable us to further support the women in our gardening programme by
upgrading our facilities. We would like to thank everyone at the Foundation for their support, it means
so much to us."

Paul Crisp, Trustee of the B&Q Foundation, said: "At the B&Q Foundation, we believe everyone needs a place to
feel at home. So, we're putting our efforts behind local charities who share our vision
– helping to create better, safer places for the people in our communities who
need them most.
"First Steps Women's Centre perfectly embodies these values and it gives us all at the Foundation
great pleasure to support them."
The B&Q Foundation was established in 2020 to support UK charities with a combination of grants,
volunteering time and home improvement resources. So far it has supported over 250 charities with
grants totalling more than £1.3million.