News & Blog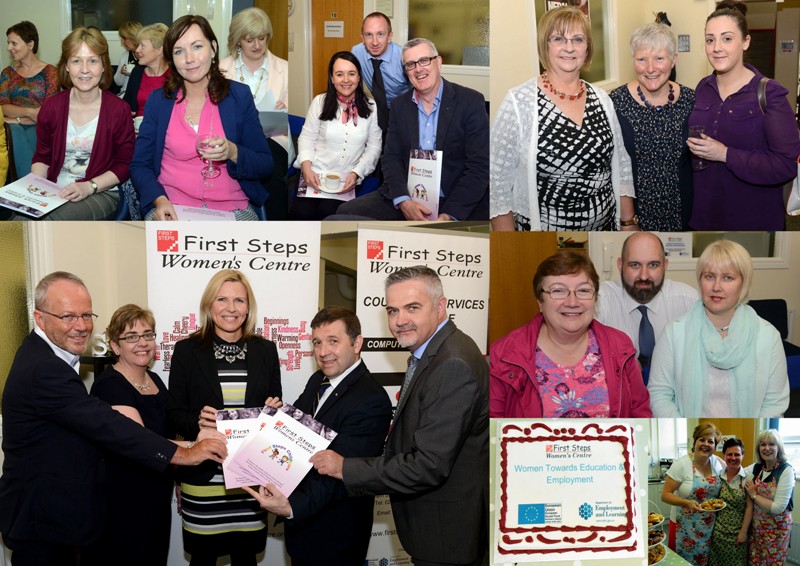 First Steps Women's Centre (FSWC) recently launched the Women Towards Education & Employment Programme – a three year programme part-funded by Department for Employment and Learning (DEL) and the European Social Fund (ESF).
First Steps Women's Centre
21a William Street
Dungannon
County Tyrone
BT70 1DX
N.Ireland

Course Enquiry Email:

This email address is being protected from spambots. You need JavaScript enabled to view it.

Other Email:

This email address is being protected from spambots. You need JavaScript enabled to view it.

Telephone:

028 8772 7648
Michael McGoldrick - Chief Executive Officer
Yvonne Corbett - Project Manager
Carmel Creaney - Training & Education Co-Ordinator
Amanda Boyd - Training & Education Co-Ordinator
Gillian Steenson - Life Skills Advisor
Bernie Mallon - Recruitment Officer
FSWC is offering a FREE Benefit Check Service. 
Do you know what Benefits you may be  entitied to?  We are now offering a Benefit Check service at the Centre.  We have successfully claimed over £270,000.00 since September 2012!
We can
Help complete benefits forms
Signpost for specialist advice
Provide training on how to manage your money
This service is run in association with Mid Ulster Council, Halifax, PC Hickinbotham, Enkalon Foundation, 29th May 1961 & Garfield Weston. 
Contact Gillian on (028) 8772 7648 or email This email address is being protected from spambots. You need JavaScript enabled to view it.
THIS SERVICE IS OPEN TO BOTH MEN AND WOMEN
Pensioners in Northern Ireland could potentially be missing out on nearly £200 million of unclaimed benefits, a Stormont committee has warned.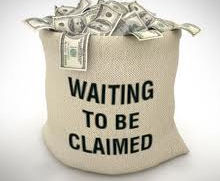 With an estimated 55,000 older people in the region classified as living in poverty, the Public Accounts Committee (PAC) has called for action to improve uptake.  
A PAC probe found that benefit paying agencies have no accurate sense of the level of payments left unclaimed by pensioners. It could range wildly, from £31 million to £197 million, said the PAC report. 
Addiction Resource - raising awareness of the consequences of addiction and helping communities become drug-free
Age NI - For later life - Age Concern & Help the Aged are now one
Alcohol, Drugs & Gambling - Southern Health & Social Care Trust website information
AnamCara - Supporting Parents after bereavement
Aontas and Learner Networks - The National Adult Learning Organisation
Benefits & Grants Available for Older People - for the retired who are wondering what government help you're eligible to
Cancer Caring Coping - Help for Carers who are looking after people with cancer
Capacitar Training - Training in Education for Healing & Transformation
Carers Supportarers Support - Health & Social Care Board (HSCB) support, advice and information for Carers living in the Southern Trust Area
Citizen's Advice Bureau - Advice Charity Organisation
Citizen's Advice Magazine - Read or download various documents published by CAB
Clanrye - Training provision for people with physical disabilities and health conditions
Counselling Directory - connecting as many people as possible to much-needed mental health support.
DrugDangers.com - Drug danger awareness Community Outreach Team
Drugwatch - Drugs and Medical Devices that may endanger females
EGSA (Educational Guidance Service for Adults)
English & Maths in Education and beyond - Complete guide to understand the importance of English & Maths
English & Maths for Adults - BBC Skillswise
ETAIS - A step-by-step guide to travellng with a disability
Gateway Service (Armagh & Dungannon) - provide an initial assessment of need for children and families and signpost to further statutory involvement at Child Protection, Looked After Children or Family Support; and/or voluntary and community resources
Greater Good in Action - A Mentally Healthy Site that collects the best research-based methods for a happier, more meaningful life—and puts them at your fingertips in a format that's easy to navigate and digest
Health Finder.gov - better health through education and awareness
Inishowen Development Partnership - Working to achieve positive change in the lives of people and groups in Innishowen
International Women's Day - a date in March every year
Kindness Blog - "Kindness Blog shares media featuring kindness in all its varied forms." I love reading the stories from contributors about people who help one another, listen to one another and tell stories about peace, happiness, understanding and love". It's all about uplifting one another on this site
Lifecoach Directory - find a business or a Life Coach near you
Mental Health Services - access to information about Mental Health Services in NI
Mesothelioma.com - for anyone battling cancer, or looking to find more information. Read personal stories based on real life struggles and survivourship and support groups with an actual community that people can relate to and find relief in
Mesothelioma.net - is largely associated with continued exposure to asbestos, most often in the workplace. Men and women who worked around asbestos for decades are at risk of developing this deadly type of cancer
Newly Disabled Guide - 15 things every newly disabled person should know
NIRWN - Northern Ireland Rural Women's Network
N I Women Into Business - the largest and fastest growing business network for female entrepreneurs and business leaders in Northern Ireland
Numeracy Resources - Free Functional Skills and Skills for Life resources
Nutritionist Resource - Quality information and advice from professionals regarding diet and health issues
Quit Smoking - Nicorette - We're here to help you quit smoking by giving you the information, tools and support you may need.

Recall Report - vital information on drugs and products i.e. dangers, alerts,side affects, etc to keep your family safe
Rural Community Network (RCN) - Supporting rural communities
Shankill Women's Centre - "Providing an accessible resource and development support for women in Greater Shankill and beyond"
Special Needs
Adapting Your House for a Child with a Disability (USA based)
Caring for our kids - a group of parents who have created useful resources to help other parents struggling with their special needs child/ren
Cerebral Palsy - very useful information on the disorder, including treatment options and how to help manage your child's disorder so that they can still live a productive life.
Cerebral Palsy Symptoms - Learn all about Cerebral Palsy and other common birth injuries
Cerebral Palsy Special Education Guidelines - special education options for children with special needs
Cerebral Palsy - The CP Lawyer - For the legal representation you need and your child deserves
Creating a home where your child can thrive with a disability
Financial planning for Special Needs
Guide to Home Loans for people with disabilities
Special Needs Teacher Resources
Tips for disabled persons to declutter and organise your home

South West College (Dungannon, Omagh, Cookstown & Enniskillen)
Southern Heath & Social Care Trust Facilities
The Open University - You can study for certificates and diplomas of higher education, foundation and honours degrees or postgraduate qualifications. There are around 150 to choose from, you can even tailor a qualification to suit your needs
The Recovery Village - Our advanced approach to treatment empowers individuals on the path to recovery
Therapy Directory - find a therapist near you
Tiny Buddha - Tiny Buddha "is about reflecting on simple wisdom and learning new ways to apply it to our complex lives—complete with responsibilities, struggles, dreams, and relationships"
Tobacco-Free Life - Information and tips on how to get started, make a plan and stay tobacco free
Tr@inIT - providing professional ICT training courses for individuals, Businesses and Community Groups
Training For Women Network (TWN)
U3A - Learning is for Life, Life is for Learning
Volunteer Now - is the lead organisation which works to promote, develop and support volunteering across Northern Ireland
Women's Aid Cookstown - Mid Ulster Women's Aid provides a range of confidential services and encourages women to find practical solutions to their own domestic abuse problems
Women's Centre, Derry/L'derry - A welcoming space which inspires women to think and make choices in an accessible environment that enables transformation and change in ourselves, in our community and beyond
Women's Resource Centre - WRC is the leading national umbrella organisation for the women's sector, working towards linking all aspects of the women's movement. We support our members to be more effective and sustainable through training, and we lobby the government on their behalf on a range of women's issues
Women Peacemakers Programme - The Women Peacemakers Program's vision is of a world where women and men work together through gender-sensitive active nonviolence, to build communities where people co-exist peacefully
Women's Resource and Development Agency (WRDA) - supports women's groups and organisations across NI
Women's Support Network (WSN) - Our mission is 'to support the development of women's organisations, enable collective action and positively impact on policy and decision-making processes'
"There is such a lovely feel when you come through the door. Its so homely and when I am there I don't want to go home! When I did my first ever course (confidence building) I thought to myself Why have i not been here before? and Why was I holding back? Everyone is so nice and very friendly. It's so relaxing".
"I have to say only for first steps I wouldn't be working today, it was yourselves got me up and running again..."
Feb/Mar 2020
BrainFit (Anne Bresland - 360 Active)
Brilliant course, will certainly recommend
I really like this subject. Tutor was very good, and nice and clear
Hormone Harmony (Mayella Almazan-Arreola )
• Very enjoyable and have learned a lot of excellent tips
• Excellent course, very enjoyable
• A fabulous course, very informative and fun
• Always good range of courses, facilities, and tutors
• Very informative course
• Mayella was very informative and I practised some of the advice given, especially in relation to nourishing my skin
• Yet another amazing course provided by FSWC
• It's a very enjoyable and a great way of meeting friends
• I have enjoyed some great courses in the women's centre and I am glad I am retired to enjoy them
Assertiveness (Norah Hughes, BGR8 Coaching & Training)
What are the strengths of this course?
• Very interesting, very informative, very enjoyable. I got some great information that I can implement into my daily life
• To be assertive and confident
• Individual attention, discussions
• Being more confident and being able to say no without having guilt
• Honest encouragement to practice what we talked about
• Helping to understand
• They are that everything was clearly explained, plenty of handouts, the overall course was excellent, great tutor
• The tutor was really good and handouts were really helpful to continue work at home
• Well organised and excellent tutor
• Everyone is supportive and professional
Are there any weaknesses of this course?
• No/none (x9)
• Us women can be very chatty and run behind sometimes
Any additional comments you would like to make?
• I can't wait for the next course
• Nice, honest, friendly people throughout the centre, extremely happy with course content. Nice setting. I would and will refer people in the future
• I love coming to First Steps
• Thank you (x2)
• Small steps to a better life. A work in progress. Thank you all.
• I am totally satisfied
• Norah was a great tutor and was very good at explaining assertiveness
Yoga (Madeleine McBride, Tranquility Yoga & Wellbeing)
• A very enjoyable course
• Absolutely brilliant, very relaxing
• Outstanding teacher and fantastic course, learning to be at one with oneself
• This is a fantastic facility and we are very lucky to have it
• Madeleine was very encouraging and kept stressing to do only what was comfortable to do for you. This was very helpful
• Really appreciate the opportunities provided by the Centre – friendly and inviting too
Makeup & Style (Wendy Porter - Country Beauty by Wendy Porter )
What are the strengths of this course?
• Lovely, good tips, money saving tips
• Good tips, money saving
• To make you more confident and learn new makeup ideas
• Gave me confidence and excellent tips and money saving ideas. Tutor had excellent skills at making you feel involved
• I felt I was given information in order to do make up/dress on a "budget", cheaper alternatives to use

Are there any weaknesses of this course?
• Not enough time to learn new techniques or for more demonstration by the teacher
• None (x 2)
• No, everything covered

Do you have any suggestions for improvements?
• No, all is perfect
• Just excellent. More courses of similar nature
• To give more time and opportunity to carry out new techniques that the teacher has demonstrated
• No, all good

Any additional comments you would like to make?
• So good, I loved it. Wendy is a star! More courses like this
• Best medicine ever
• Really enjoyed. This course has made me have more confidence in myself

Mindfulness (Liz Cunningham)
What are the strengths of this course?
• It has taught me how to be more positive, and how to think clearer about things
• I find the course helpful with relaxation and keeping focused
• Making me think positive
• Excellent

Are there any weaknesses of this course?
• No
• It's on first thing in the morning and you could easily fall asleep


2020 - Various Courses
"With more funding they could do more courses".
"I met a lot of lovely people while gaining a new qualification, very pleased".
"A good group of people all going through the same experience and learning together. Met all new people as part of this experience".
"The training course was delivered by a very competent, supportive Tutor. In fact, all staff members at the Centre were incredibly welcoming and supportive. Through attending the course, I made new friends and this, along with acquiring new IT skills, improved my confidence".
"The Tutor Patricia helps with all points. She will help put you at ease, we have wee chats with other members and if you are struggling she helps put you at ease. It is always good to learn something new and be taught in a way that everyone can understand".
"The Staff were very friendly and helpful. It was lovely to meet women from all types of community background coming together to learn. I love this place!"
"I was able to improve my confidence and self esteem doing this course because it is not something I thought I could do. Now I do not limit myself and I have stronger belief in myself".
"To be honest it was amazing, everything from the lady taking the course, computers class room and other members of Staff, I don't think there is anything that could be improved".
"The course gave me new skills, helped to set a goal and how to achieve it. It really helped build my confidence again as I had not been able to work because of my Childs illness and spending long periods of time in hospital. It gave me purpose, I met some lovely women from all different walks of life and it learned me/gave me the understanding of selfcare and socialise while my son was in the amazing creche next door to the classroom. It really gave me a feel-good factor and a sense of achievement".
"The course was well taught, built up confidence in myself, able to apply for work I am interested in. Opened doors for me, met new people on course and they have similar interests".
February 2018
Hormone Harmony
Very good;
Thoroughly enjoyed course. Very well presented – great knowledge! Gained a lot of help/information;
Excellent tutor – interesting subject, learnt a lot;
I was looking forward to this course although a bit apprehensive. I absolutely love this class and have learnt so much. Mayella is a mind of information;
Maybe could have had more material to give as reminders/summaries of each session that I could refer to in the future (I have extremely bad memory – recall);
Great tutor, not sure if I would come to another Hormone Harmony;
Course tutor excellent, learned a lot of very valuable information for women;
Really enjoyed this course, really helped me to appreciate self care and the importance of it; Very enjoyable;
Excellent course for women.
Dancing Your Way to Health & Happiness
The Course DYWTH&H was very enjoyable. And now I do all the dancing all the time at home.
This was a most enjoyable well presented course which stretched us mentally and physically in a super fun way. Charmaine is the best.
This has been the most enjoyable course. I really enjoyed and would love it to continue in September J.
The tutor was most welcoming and friendly – really enjoyed.
Best course ever. Charmaine is so uplifting and joyful. Brightens up my

Monday

mornings. I feel wonderful leaving her class.
Charmaine interacted well with the class and everyone felt welcome.
I would really like this class to continue
This was new. Now ready to embrace another new course but would love the chance to extend this one.
Again I could not recommend this course enough. When I leave here I feel like a new person. I would say if I could bottle this class and take it away I would have such a good week.
I would recommend this course to any women especially people lacking in confidence or who have been through any stress. You just release all and feel full of energy and confidence.
Assertiveness
I thoroughly enjoyed this course;
The assertiveness course has helped me through a lot of my problems. I have benefited a lot from going to the Women's Centre;
Thank God for this Women's Centre. It is a real boom in Dungannon, if I did not have it here as I am sure others say too, I would go crazy;
Only for the Women's Centre I would lack confidence and not mix with others. The courses are both great for your everyday life. Learning new things is always a great thing. Without the Women's Centre we women would have a massive void in our life. That is women from all walks of life.
I had fantastic support from my tutor Norah and Amanda;
Long live Norah (Tutor) and Amanda (Wellbeing Co-ordinator) two fine ladies;
I was encouraged to take part and ask questions when I needed to.
I would very much like to continue with this subject as it's an ongoing process. I'd also like to look at other subjects;
I feel assertiveness is something one needs to be reminded of and repetitive input is good;
To be as confident as I can be and to be straight up with people and learn how to please yourself;
I would like to learn new courses.
A lot of people would benefit from this as life at times gets tough and great problem solving ways to deal with situations. Come along to the Women's Centre, if you lack confidence coming in, you'll certainly have it going out. A pleasure;
I would recommend this course to everyone. As we need to learn how to look after ourselves and how to deal with situations the right way;
I would recommend the Women's Centre to a friend or family member. Gives a lot of confidence and support to women.
Fashion Fabrics
Really enjoyed course;

Really enjoyed company;

I really enjoyed this course and hope to continue this activity and I hope to attend the next course;

Very informative course, I looked forward to attending each week.

Absolutely loved the course.

Looking forward to the next course.

Have loved every second of this class and really hope there is more as I will definitely be going.

Loved it; Brilliant course, I feel it helped my confidence and self esteem. I have never made anything before on a sewing machine. I have a sense of accomplishment; I hope to continue with this new skill, as I feel more confident about tackling new projects. I have really enjoyed this course.

Love it, Love it, Love it!
September 2017
Self Defence(4 responses)
Look forward to more of this if possible.
I thoroughly enjoyed the Self Defence class. It gives one confidence. Bravo!!!;
I would like this course to be longer than six weeks.
Would you recommend this course?
I would recommend this course to anyone, man, women or child
Definitely
Did you gain any of the following?

Confidence 4
Communication Skills 2
Ability to work with others 3
Social Skills 3
Ability to problem solve 2
Other – please state Stamina
Managing Stress
Course has been very helpful to a few situations I find myself in, great advice given by Nora and participants in class;
Yes, course is meeting expectations and requirements;
It's helping me to look at things differently, listen to others;
I love it !!!;
Nora is amazing, listening to everybody, feedback and giving tips to each individual as needed;
The tutor is making us aware of boundaries;
Nora is very well organised and makes material easy to understand;
Nora is class!!! ;
I feel totally comfortable in this class and have brought up quite a few things I needed help with to try and deal with issues;
Yes, I feel more positive since I started the course;
I could participate more;
Yes, I feel I question things if needed and I share experiences;
We all talk and listen;
Learning to look at ourselves in a different way and learning what we would like to change with confidence;
I highly recommend this course;
All talk is natural talk that can happen in everybody's life;
I think the course is helping me to understand this more and express myself;
Well organised and well presented. A lot of materials covered in a short time
I feel confident in the class and not afraid to speak out. A feel good programme
Yes each of us are participating in class and Norah knows how to ask questions and gives us ways on how to change our thinking.
I found it extremely helpful on how to deal with a lot of aspects in my life. It's like renovating an old house.
Everyone in participating in class getting lots of different opinions and take out of it what suits me.
Communication, Friendships, materials to help me mentally improve
Great presenter. Material covered is so apt to my circumstances.
I found it extremely helpful on how to deal with a lot of aspects in my life. It's like renovating an old house.
Were all the topics covered so far relevant to your needs?
Yes and it helps to be able to discuss things with people who understand;
Very much so, was stressing over a few things in my life at the minute and how I need to change in a positive way;
I think a lot covered;
Very much so;
They all apply to me.
What are the strengths of this course?
Confidence Building!!!
They help me to look at things I need to change. How to put these into practice.
The strengths of this course are the people and Building Confidence.
A lot of things covered, relaxed environment, good tutor, nice group of girls who share their stories.
Friendship, confidence.
Learning speaking your truth.
A great tutor, time to talk to each other with experiences, the companionship of the others.
It is enjoyable and engaging.
What are the weaknesses of this course?
I don't think there are any.
None found – just classes go so fast.
None.
Hard to know.
The weaknesses of this course are getting myself to keep it up.
Silly question – None.
Do you have any suggestions for improvements in either the content or the presentation of the course?
None at all – Perfect.
None, most enjoyable.
No.
More time.
Take into account that all wisdom is within and so needs nurturing.
Do you have any other comments on the course?
The participants were helpful also.
Totally enjoyable.
Would need to put this into practice, I need to o the course again!
I just feel these courses need to be ongoing.
Not one, except I made new friends and realise I am not alone in my thinking.
The course had made me come out of myself and go out of my comfort zone and not to be afraid of change.
Thank you Norah for the teaching and listening to each and every one of us.
Have got a lot out of it and heading towards a brand new me.
Am thoroughly enjoying the course.
Jewellery Making
Would like to do the course again, would like it to be longer;
Wendy is an excellent tutor, very patient, very friendly and welcoming.
Everyone is very supportive and approachable.
Loved the course, everyone very friendly;
Brilliant course, very informative. I found it easy to fit in, everyone was supportive and welcoming.
March 2017
English Courses (Spaces Available) by Ciara
"This English course is very enjoyable and beneficial course for anyone looking to complete or upgrade their Key Stage III or GCSE's.
The course is a 16 week course and is open to anyone wanting or needing that extra bit of tuition. I, myself, attended the course and found it very helpful and beneficial. It has helped me a lot. I now can help my son with his homework a lot more now.
Mr Michael Murphy is the Tutor and he is excellent! He is always there if you need help with anything and he doesn't put pressure on you if you don't understand something. I would highly recommend this course to anyone willing to take part as I, a single mother, have gained exceptional knowledge of English. It is also an opportunity to get out of the house and meet new people.
A very enjoyable experience"
Ciara (Essential Skills, Literacy)
Wellbeing Course Participant
"Thank you and all the staff at FSWC for the wonderful opportunities you offer women, you are providing an excellent service, long may funding continue for this vital facility in our community".
Zumba
Tutor was great fun to work with.
Zumba class was excellent. Zumba teacher very fit and worked well at our slow pace to start.
Very Good.
Zumba was very good fun and good exercise1
It's been amazing!
Staff are lovely, efficient and helpful also good fun!
Enjoyed Zumba well.
Dancing your way to Health & Happiness
Charmaine was brill, looking forward to further classes.
A fabulous course, we need more of these!
Fulfilled every need. Found it all completely enriching and made new friends.
Brilliant course, I loved every bit! Charmaine is fantastic, thanks!
Unfortunately with my condition I was unable to participate in all classes. Tutor was wonderful, made me feel good about myself even though I couldn't do much.
Everything was great!
Such an enjoyable course!
Charmaine is a great teacher.
Tutor was very encouraging, made everyone feel good.
I'd recommend this course to everybody! Definitely!
This course was entertaining, yet exercise was done too!
I already have recommended it to others!
Fun class. Everyone love it. Unfortunately with my bone issues I didn't get to do too much but thoroughly enjoyed the experience.
Managing Stress
This course was wonderful. I enjoyed getting ready for it every Tuesday
Excellent course and I've learned a lot from it.
Norah is a wonderful Tutor. I found the course to be very useful and thought provoking. Thank you very much!
This course is fantastic I feel that it is helping me a lot.
Great tutor able to communicate well and point us in the right direction.
A very worthwhile course and a good starting point towards change
I really feel that more women especially in rural areas need to know about this centre, it really is a fantastic centre for women of ALL ages and BACKGROUNDS.
This course is very important for people to help them gain confidence and find out things about themselves.
Yoga
It would be nice to have it spread over 10 weeks.
Excellent course even for those disabled.
All participants should be told to attend class promptly to get value from the tutor, as it is bad manners to be late.
I find the Women's Centre very essential for I have attended several courses and enjoyed each one.
Excellent class. Feel much more flexible at 60+!
I enjoyed yoga. My first time doing it. I will be keeping it up. Many thanks.
Great place to meet other women from all walks of life and enjoy a cuppa.
I hope to keep coming to the Centre. It has given me a bit of confidence.
Excellent course. Well presented. Feel motivated to learn more.
I certainly would recommend the Centre for different courses to other women.
Mindfulness
The course was first class. Very good tutor. Learn different skills to relax more.
This was my first experience of Mindfulness and I really enjoyed it. I would recommend this course for anyone.
Really excellent course. Well done!
Thank you. Lorraine was wonderful & amazing.
Lorraine is a great tutor: Very patient and accepting. I learnt a lot about meditation.
An excellent tutor who took the mystery out of mindfulness and made it applicable to everyday life situations.
Lorraine gave excellent tips on Mindfulness and Relaxation.
I am going to do the course again somewhere else also, as I enjoyed it very much.
This course should go out for everyone. A brilliant tutor with great patience.
Excellent course. I feel many more people could benefit of this.
A fantastic, super course.
Yes definitely. I would recommend it for dealing with stress – very beneficial.
It is many years since I have attended Dungannon Women's Centre and it is as excellent a facility as ever. Staff are so efficient and helpful- always.
Subcategories