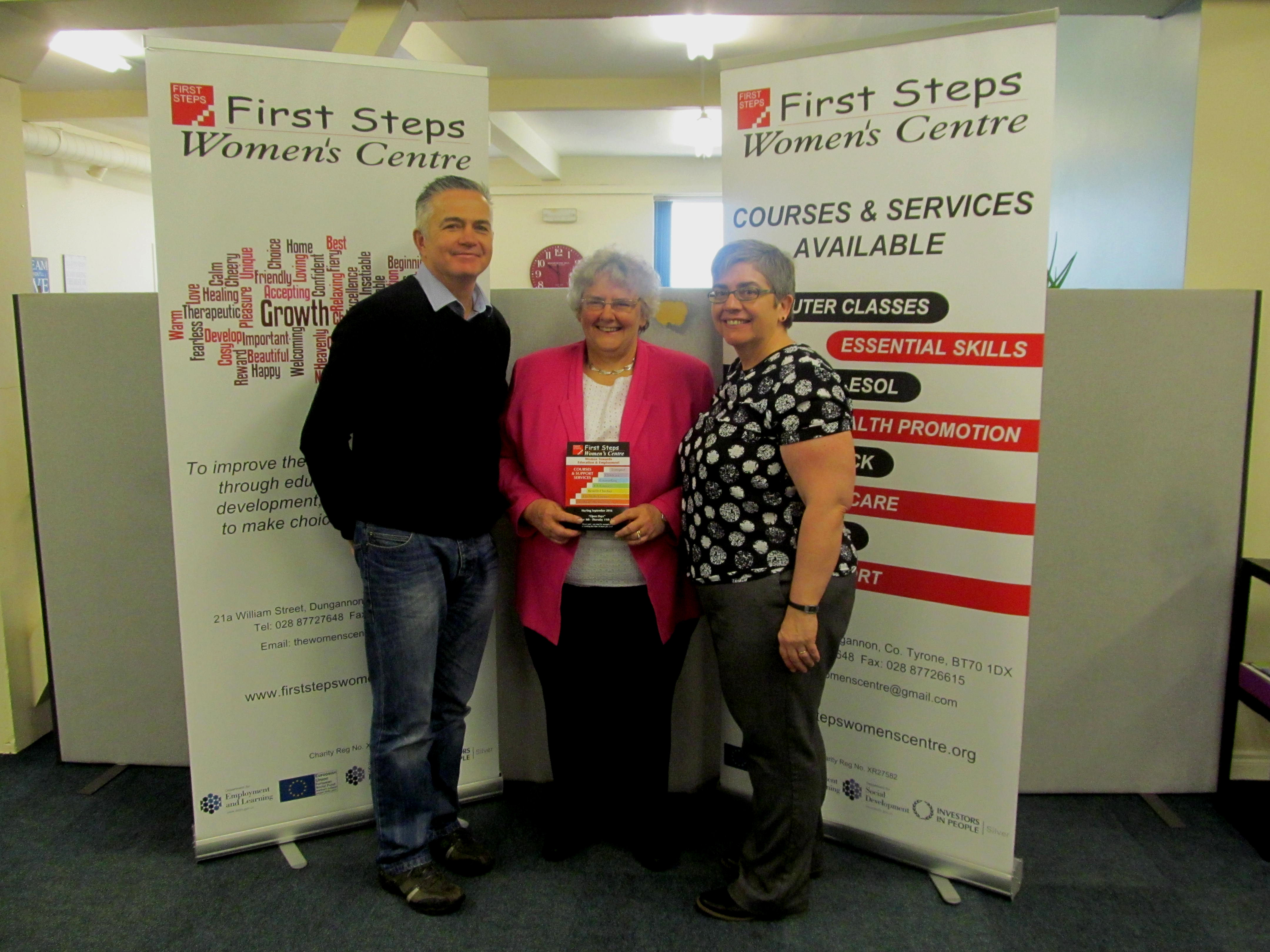 Fermanagh and South Tyrone Ulster Unionist MLA Rosemary Barton recently visited the First Steps Women's Centre in Dungannon. Mrs. Barton said: "I was privileged to visit the Women's Centre and see first hand the work they carry out for women right across the community.  They provide an excellent service and I would encourage you to show them support".
Rosemary is a former school teacher (Maths & IT) and was very impressed with our facilities.  She visited our Childcare and all our classes - Vocational Studies, ESOL, Essential Skills Literacy and Digital Photography.  Rosemary happily chatted to the ladies in the classes and even helped judge a Digital Photography competition!
 Many thanks Rosemary and please keep promoting the great work we do here!