News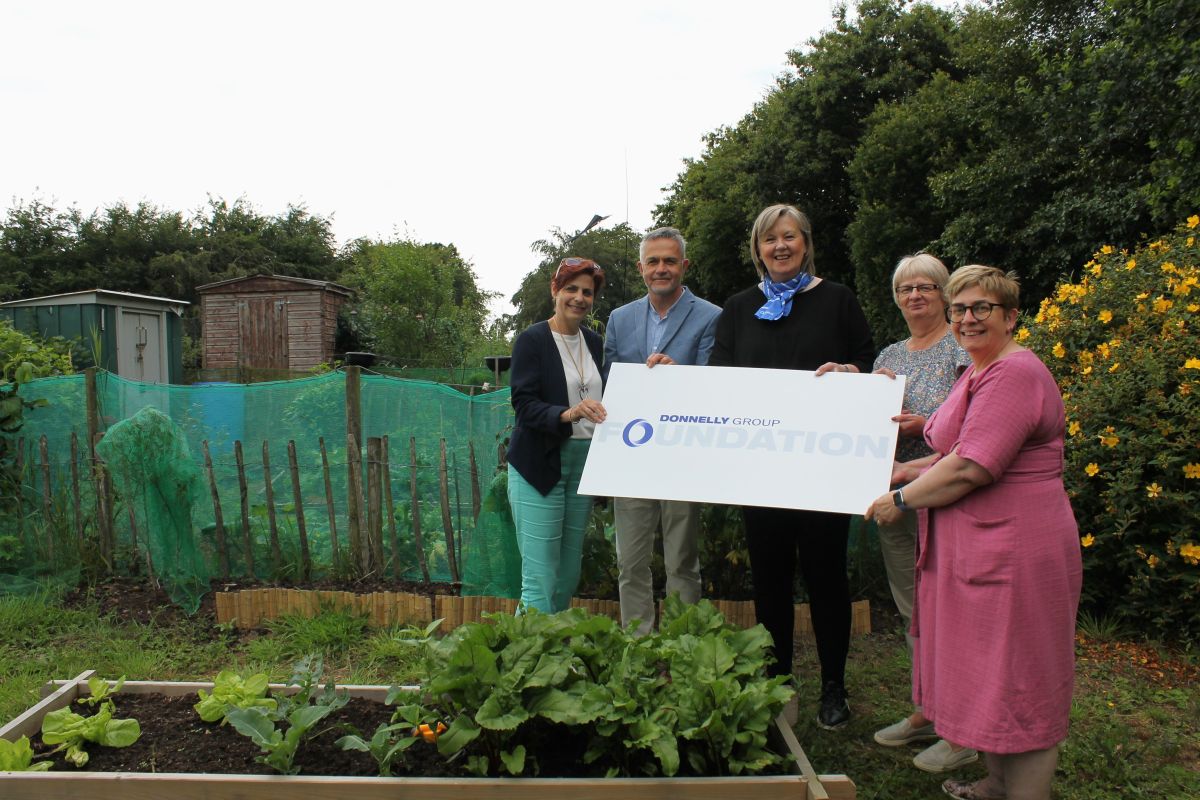 Rosin Donnelly from the Donnelly Foundation pictured with Bernie Mallon (Recruitment Officer), Michael McGoldrick (CEO), Ingrid Bell (Participant Liaison Assistant) and Yvonne Corbett (Project Manager)
First Steps Women's Centre, located in Dungannon, has received a fruitful donation of gardening equipment and resources from Donnelly Group Foundation.
The organisation provides women across Mid-Ulster access to education, training and support services as it aims to remove societal limitations of access to employment faced by women.
Roisin Donnelly, a spokesperson for Donnelly Group Foundation, said:
"At Donnelly Group, which has supported communities across Northern Ireland for more than 70 years, we are proud to be able to make an impact on the lives of the women and the staff at the First Steps Women's Centre.
"The Centre gives women from Mid-Ulster and Northern Ireland the opportunity to learn and develop invaluable skills while removing any barriers to success.
"It also provides a safe haven for women and children, and we are looking forward to seeing the users thrive in a secure and academic environment."
Donnelly Group Foundation provided the Centre with planting boxes, water collection drums, compost and various tools that will be integrated as part of the 'Interests Programme'.
Michael McGoldrick, Chief Executive at First Steps Women's Centre, said:
"With access to the new gardening equipment, we are now able offer a much wider range of activities at the Centre to the benefit of its users.
"We are very grateful for the generosity shown towards us and Donnelly Group Foundation's donation will be extremely valuable in supporting the Centre".
For more information about Donnelly Group Foundation, visit https://www.donnellygroup.co.uk/foundation/

Details